Legal TechNovember 17, 2021
What's New: Neos November 2021
The Neos November release is here and we are excited to announce that Intake Pro is now available for purchase. With the new Intake features listed below, you will be able to capture data, convert leads, and maximize your firm's performance to its true potential.

Additionally, we have enhanced the features for our standard offering with functionality that will empower law firms of any size to manage and convert leads effortlessly throughout the entire client lifecycle.
Neos Intake enhancements
Checklist – Access case statuses and next steps for all Intakes
View and utilize the Checklist directly from your Intake screen

Generate Intake-specific documents from within the Intake Checklist or Intake Documents tabs

Filter tasks specific to Intakes using a new Intake phase

Create new tasks using a new checklist reference option based on Intake creation date
Notes – Increase efficiency and onboard clients faster with communication tools
Add as many notes as needed for Intakes

Share notes via email

Get the attention of your team with @mentions
Documents – Manage documents from within an Intake and transfer directly into a case
Upload and organize as many documents as needed

Share documents through email

Send documents through DocuSign via text
Notification Manager – Never miss a notification with the new Neos Notification Center
See all recent notifications, @mentions, direct messages, DocuSign, new Intakes, and more

Link directly to the specific record that triggered the notification.

Click on the notification and Neos will open the note, case, or document that generated the notification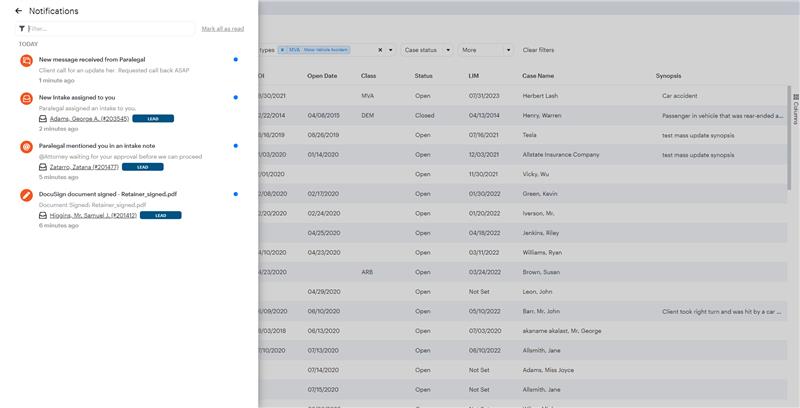 Additionally, you can now manage calendar appointments through Neos Intake and easily convert them into a case.
Neos Intake Pro is now available
Upgrade your Neos subscription with advanced Intake Pro features and gain complete control over your cases from first call to resolution.

We would love to show you all of the features and functionality in a one-on-one session. Sign up here and an expert representative will contact you with more information.

CAPTURE
Dynamic Intake forms with custom questionnaires
Neos customers can now onboard clients faster and ensure all required data is collected regardless of case type or employee experience. In addition, Intake Pro allows you to define the perfect workflow that guides your staff with dynamic forms.

It is essential to know the right follow-up questions for rapid onboarding. Neos Intake Pro lets you build an interactive intake process to streamline activities, decreasing time and increasing client acquisition. You can even add notations to ensure specific scenarios are handled consistently.

Check out dynamic Intake in action.

ADDITIONAL CAPTURE FUNCTIONALITY
Required fields – Drive consistency and ensure you capture all required information to evaluate the case
Optimize staff and client time to ensure all data is captured upfront

Eliminate callbacks by marking fields as required

Align data across cases
Document Workflows – New communication templates
New email and SMS templates and tools enable you to automate workflows and communicate with clients. These templates can be used to customize communications for Intake workflows.
Quickly generate retainer agreements, rejection letters, and referral letters

Configure custom communication with your clients to welcome them, follow up, and remind them of important dates

Easily send important Intake related documents via email or SMS with Document Workflows
Stage and Status – Convert high value leads more often and maximize the firm's performance
Efficiently organize your Intake inventory by setting case Stage and Status

Add custom Status options to fit your firm's unique processes

Report on Stage and Status across all Intakes (more information to follow)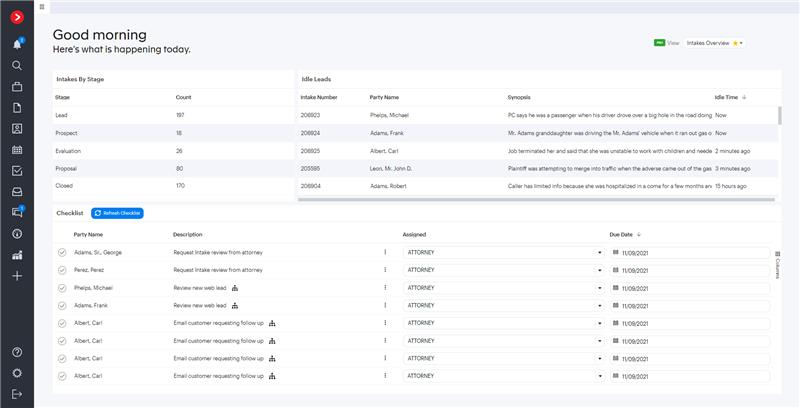 Checklist and Triggers – Stage and Status are updated as workflow items are completed
Customize your unique triggers for Status changes

Trigger automation with Checklist actions

MAXIMIZE
See everything that is happening with Intakes as soon as you login to Neos with Neos Today
New Intakes Overview provides a real-time summary of all your Intakes on one screen

Review Intake tasks assigned to specific individuals

Track leads falling behind
Marketing Campaigns – Whether your leads come in through referrals or your marketing channels, the upgraded Intake Pro module serves as a customizable tool to track all Intake sources and return on investments.
New marketing campaign settings let you add any campaigns you're running
Track date range and marketing spend for all campaigns

Create and run reports using Intake marketing information
Reports and Dashboards – Track everything that is happening with Intakes as soon as you log in to Neos
Unique reports allow you to quickly review ROI on your marketing efforts

Specialty dashboard and tiles display critical metrics across your entire Intake organization
To learn about additional features of Intake Pro, check out our Neos Intake vs Intake Pro Comparison or if you are interested in an Intake Pro demo, sign up here.

For detailed instructions on using these enhancements, click the Help icon in Neos to access the Self-Serve Portal and Knowledge Base.
Related to this article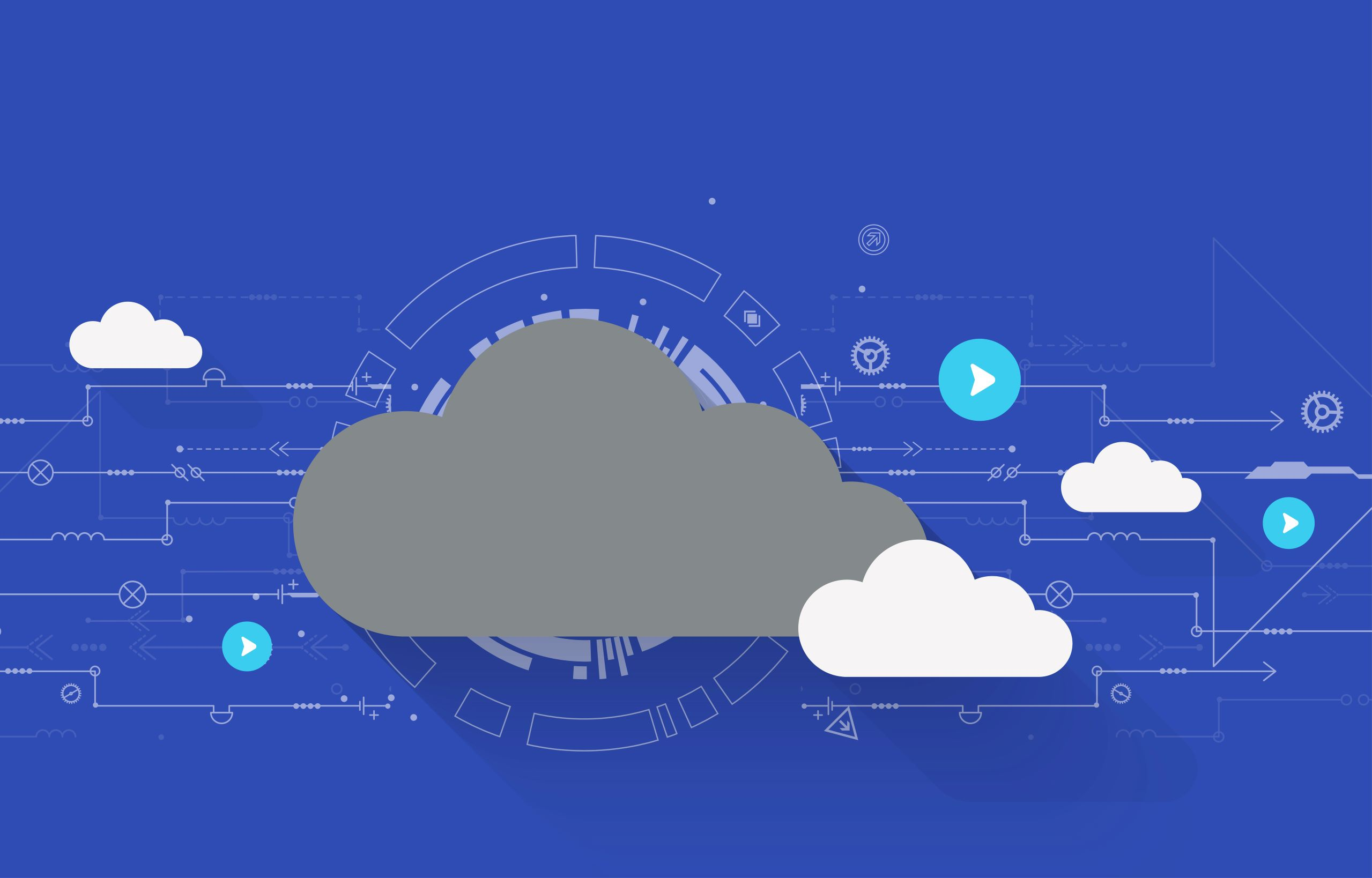 Legal Tech
What's new in Neos? Check out the latest product release for cloud-based legal case management software Neos.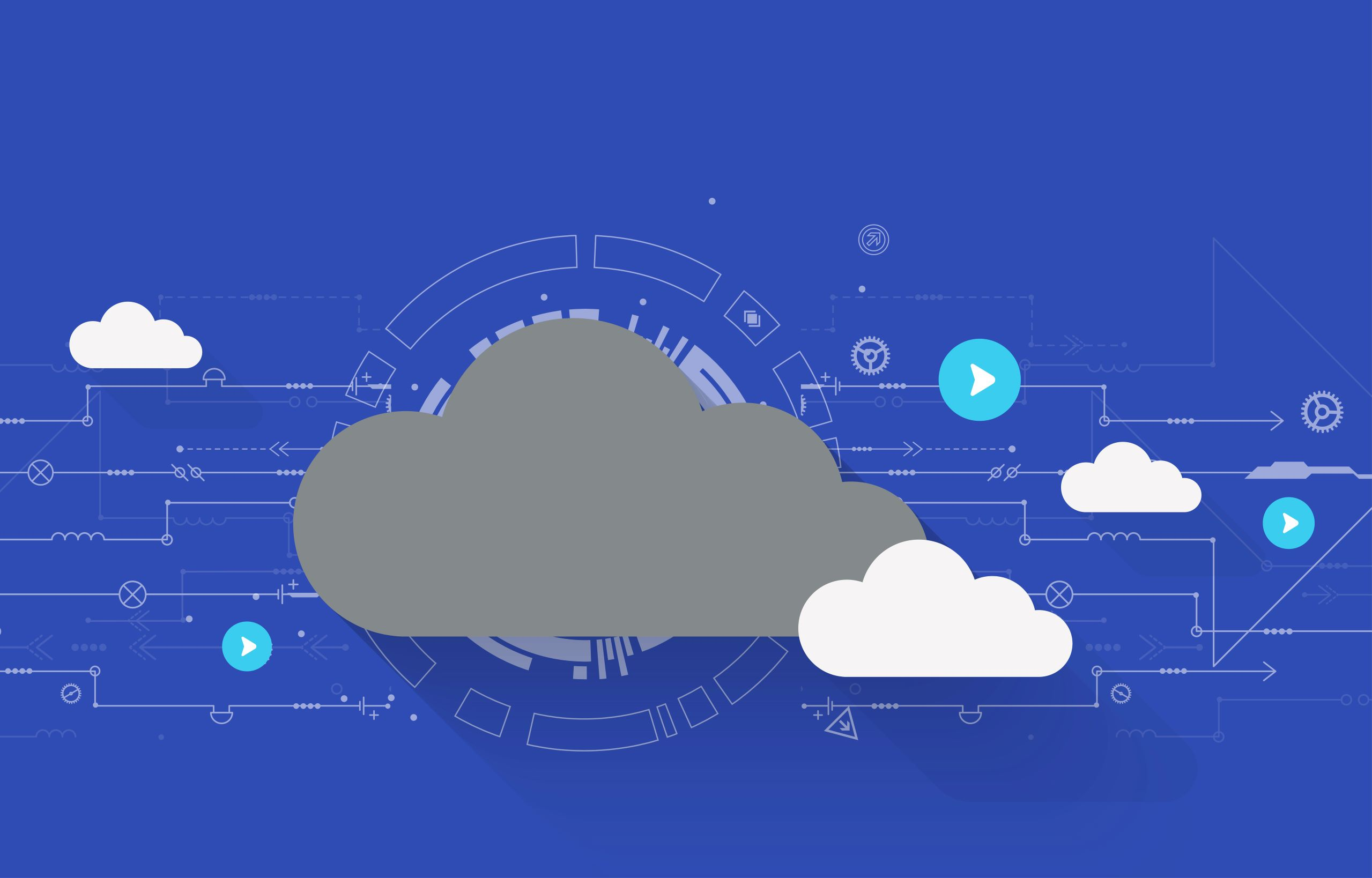 Legal Tech
Check out the recap of all features released in 2022 for cloud-based legal case management software Neos.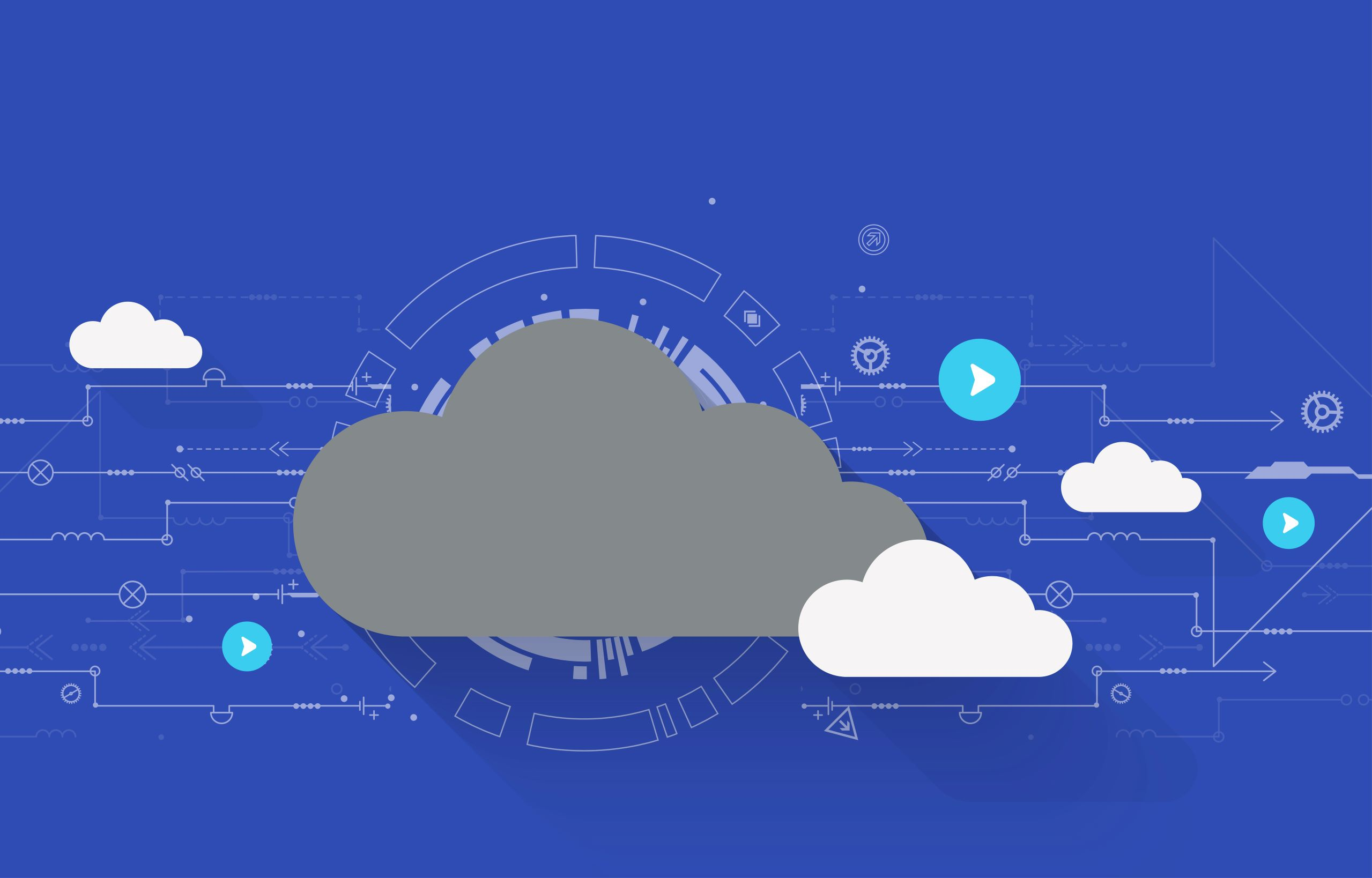 Legal Tech
What's new in Neos? Check out the latest product release for cloud-based legal case management software Neos.