Public Sector Case Management Software
Let Neos help you accomplish your goals with fewer resources. Automate repetitive tasks, generate documents in a few clicks, and leverage broad reporting capabilities to help you zero in on what's working and what's not.
With Neos, enjoy features like:
Effortless document generation

Customizable Checklists and case types

Flexible template creation

Custom reporting and dashboards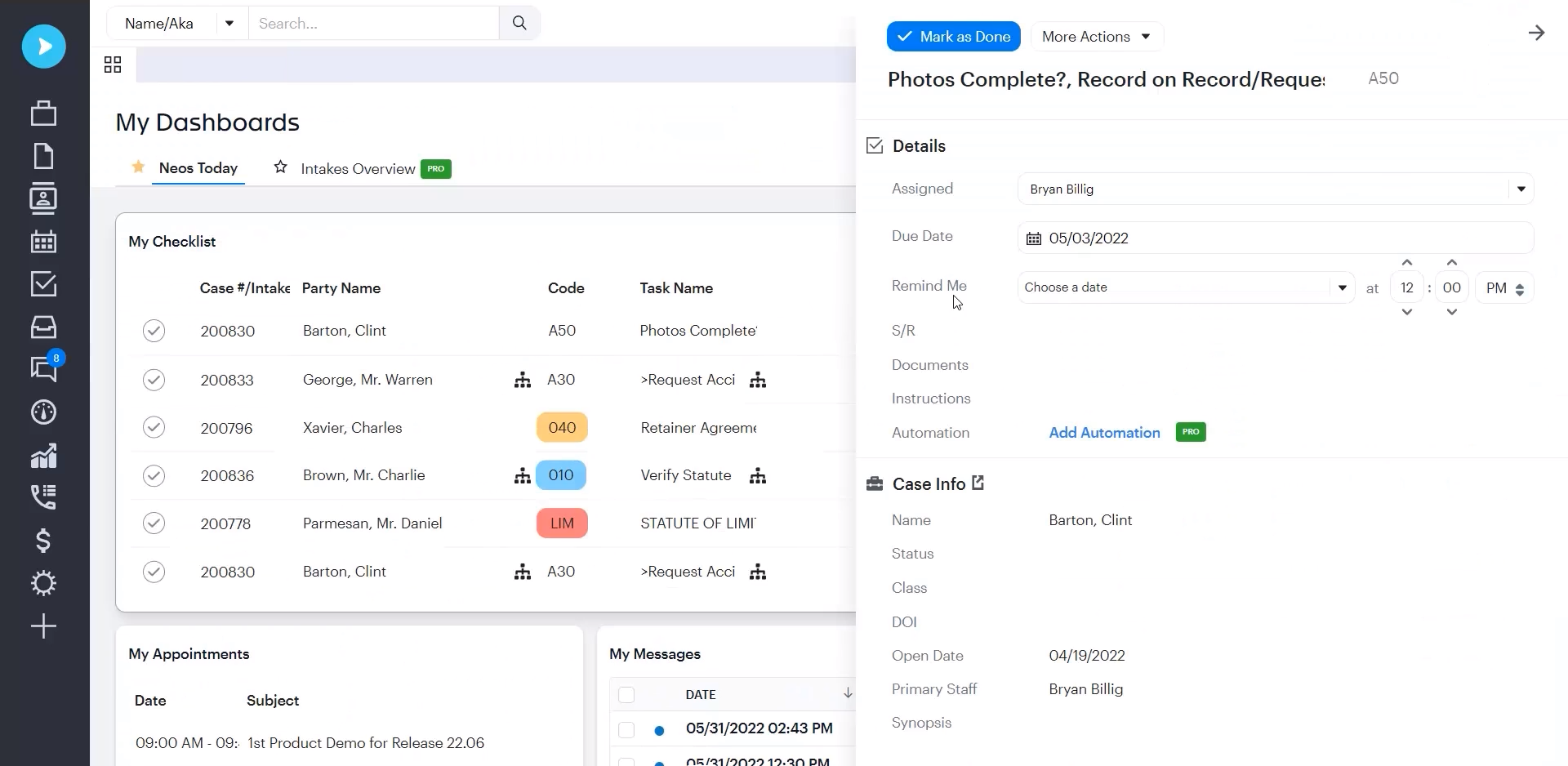 With Neos as your silent partner, you'll be well-equipped to succeed
Effortless document generation
As a lawyer, your workflows revolve around documents--both creating and acquiring them. Document generation is a tedious process vulnerable to human error, but Neos' Document Generation Wizard takes the lion's share of the work to help minimize mistakes. Once your merge document templates have been created, you can easily pull in the relevant information for each document type and automatically save the newly created document to the case. Even better, you can generate multiple documents (as many different document types as you want) for several cases in one go!
You can even take human error out of the equation entirely by triggering an automatic document creation when a Checklist item is completed. With the Neos Document Generation Wizard on your side, there's no limit to your efficiency.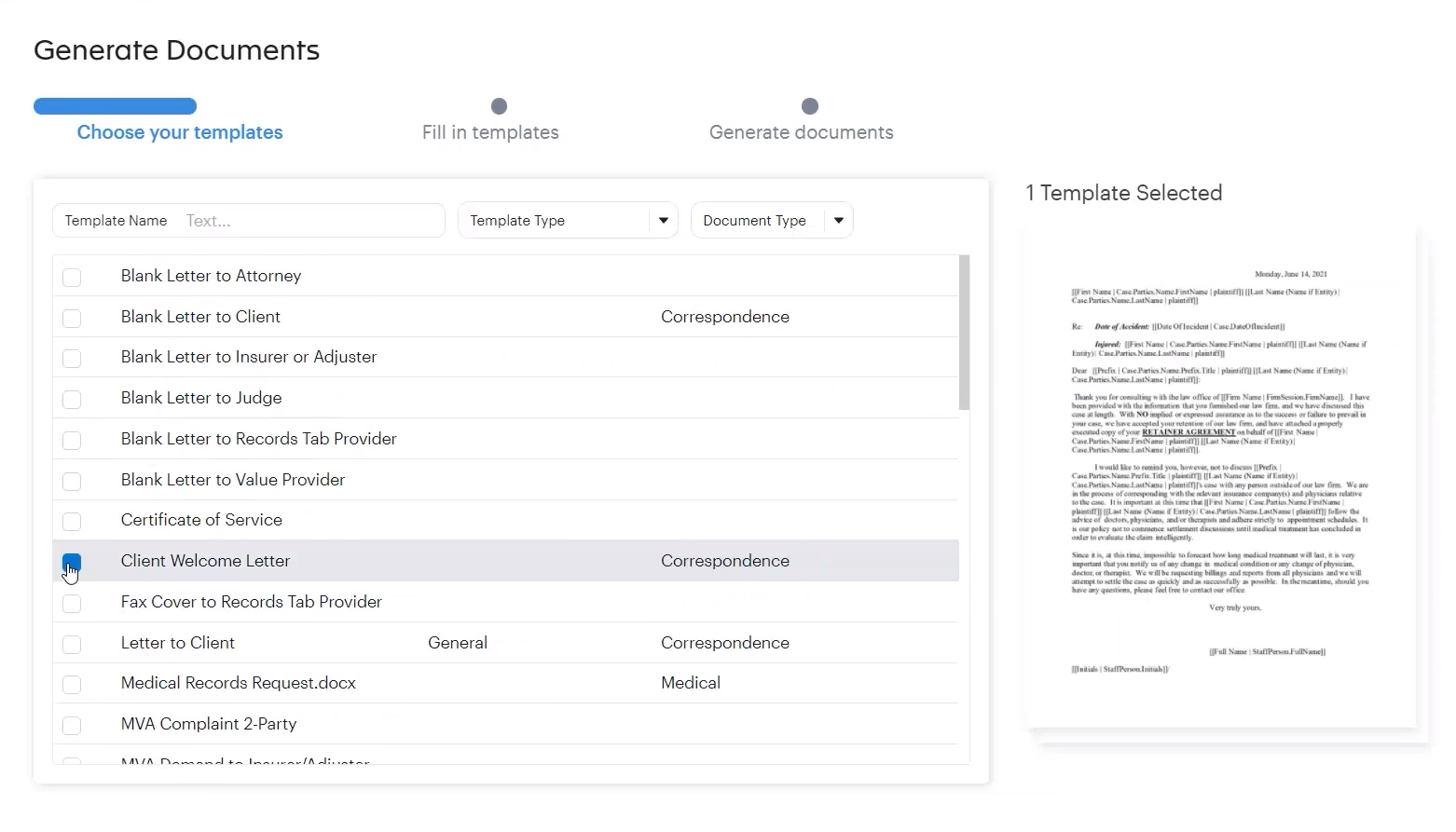 Customizable Checklists and case types
You'll have full flexibility to tailor your Neos Checklists to accommodate your firm's unique workflows. The Checklist allows everyone to follow consistent internal processes; in turn, operations move more efficiently, and everyone always knows "what to do next." Turbocharge productivity with automation: upon completion of a task, use reoccurring and parent and child Checklist items to automatically add new tasks or use checklist triggers and actions to automate sending text messages, emails, or changing intake statuses.
Categorize and set up your required case types, then create specific Checklists for each one. Once you're up and running with Neos you'll wonder how your firm ever lived without it.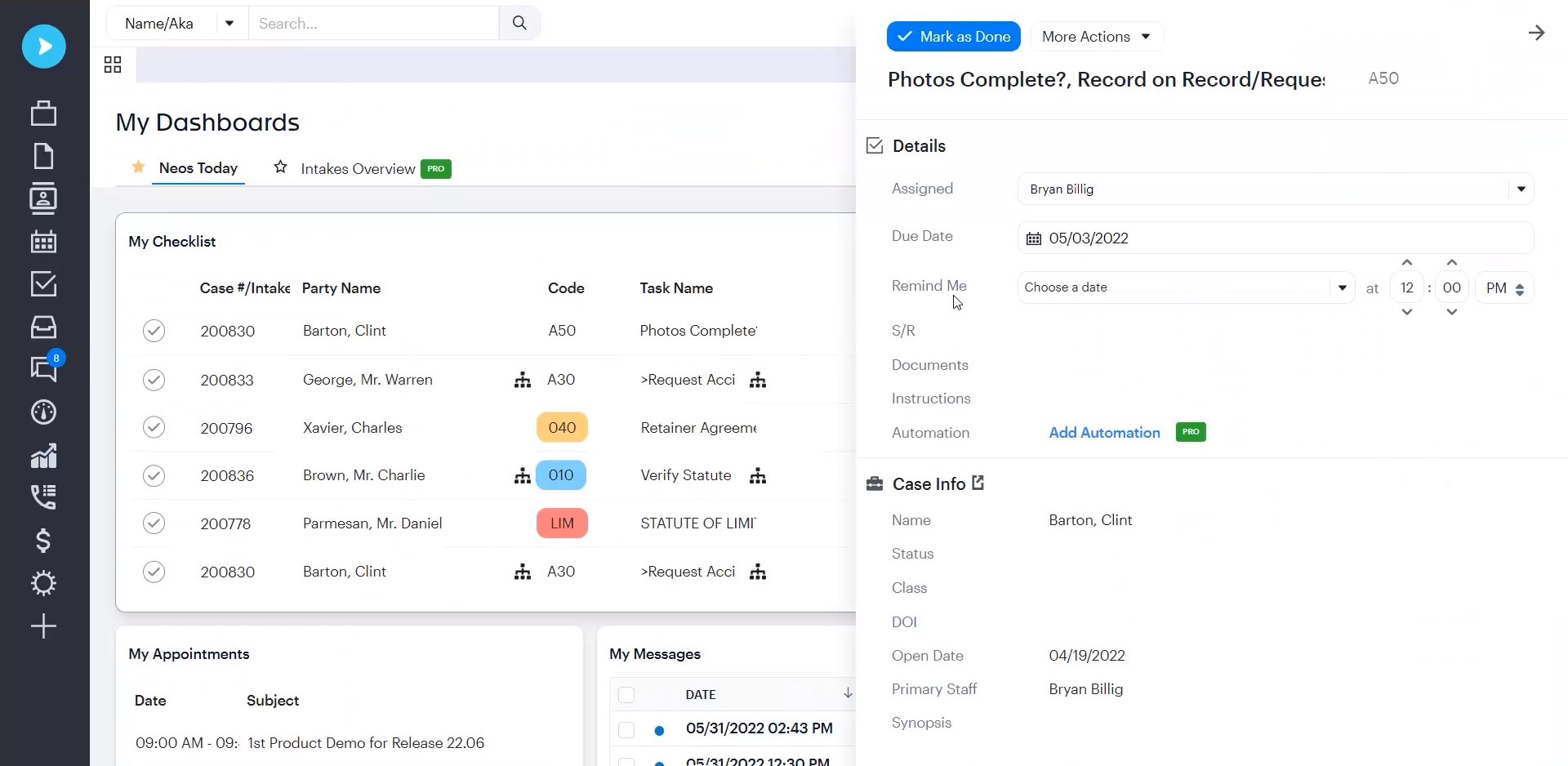 Flexible template creation
If you're not already using templates in your day-to-day workflows, now is the time to start. In Neos, you can create an email, SMS, Word, and PDF templates and automatically pull the relevant information from each case to customize them for your clients, saving your firm hours of unnecessary manual work. You have a wide range of tagging options to choose from, ensuring your templates fit your every need.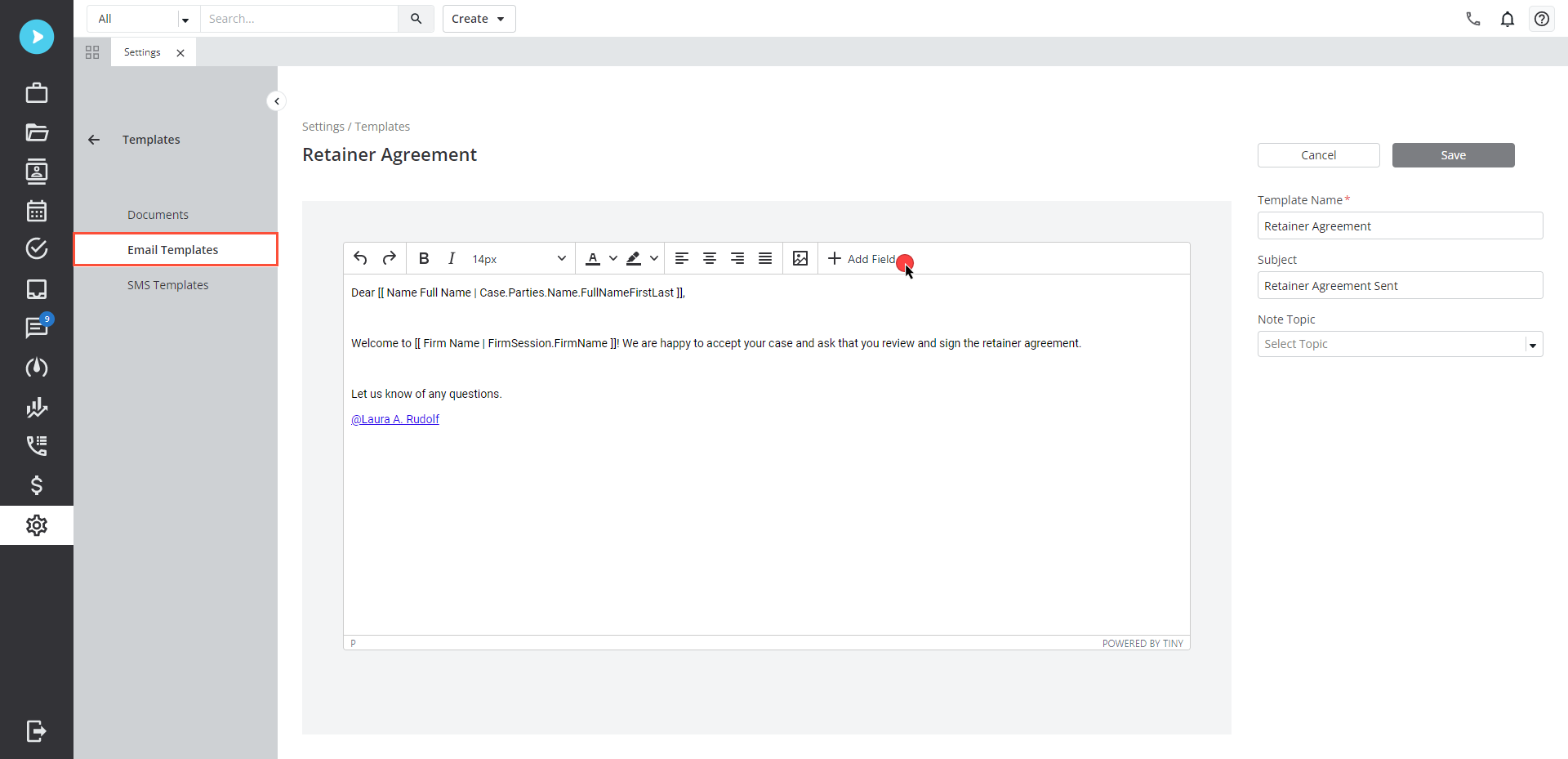 Custom reporting and dashboards
You can't improve what you don't measure. Neos' robust and flexible reporting capabilities mean that you can monitor your firm's micro- and macro-performance metrics. Customize Neos' out-of-the-box report templates to fit your firm's unique metrics or create your own reports from scratch. The Advanced Search function lets you report on virtually any data point in Neos with ease (including your own user-defined fields), then you can set up automated subscriptions to receive reports via email on a predetermined cadence.
Security
In the public sector, security matters more than ever. Rest assured that Neos' security features are unparalleled: 24/7 environment monitoring, a walled data castle in Azure for each firm that no one outside the firm can access, internal key vaults, two-factor authentication, SOC 2 Type II certified, and, of course, all the protection offered by Microsoft Azure as Neos' hosting provider. This secure Microsoft environment encrypts data, uses application role-based authentication, and adheres to strict compliance requirements.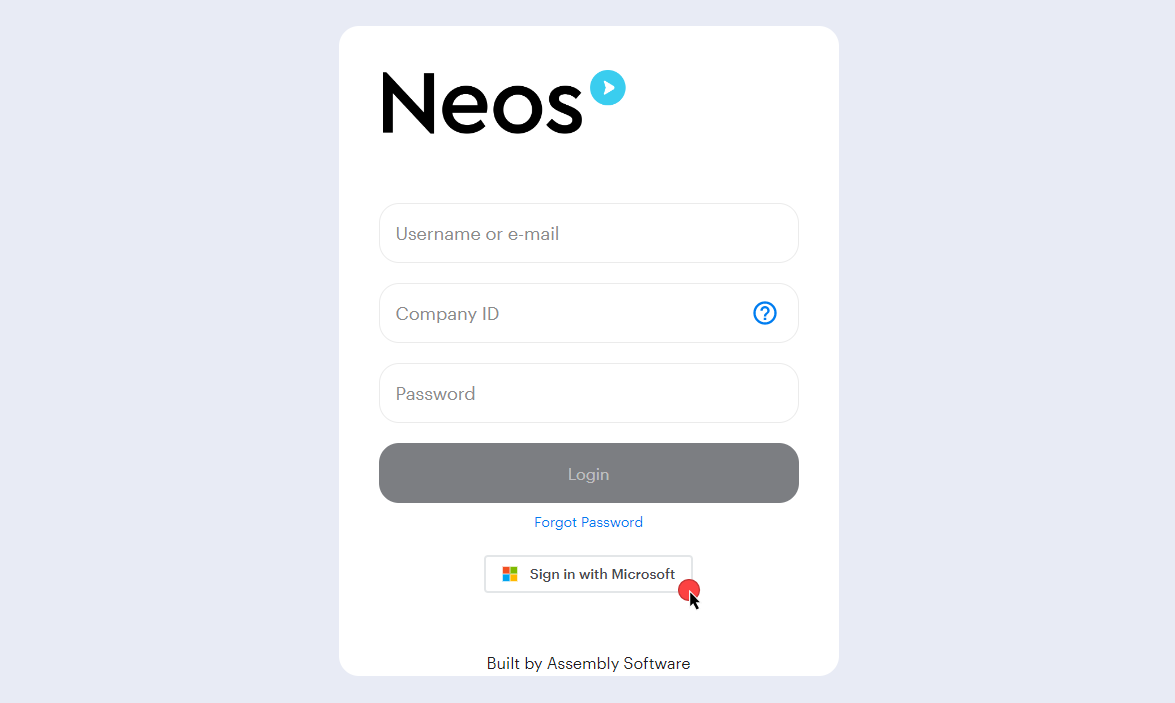 Extended functionality through application integration
Neos seamlessly connects with the apps you use every day to manage your firm. We currently offer several key integrations, including Microsoft Office 365 (with Outlook and Calendar) and Zapier, and are always adding to our list.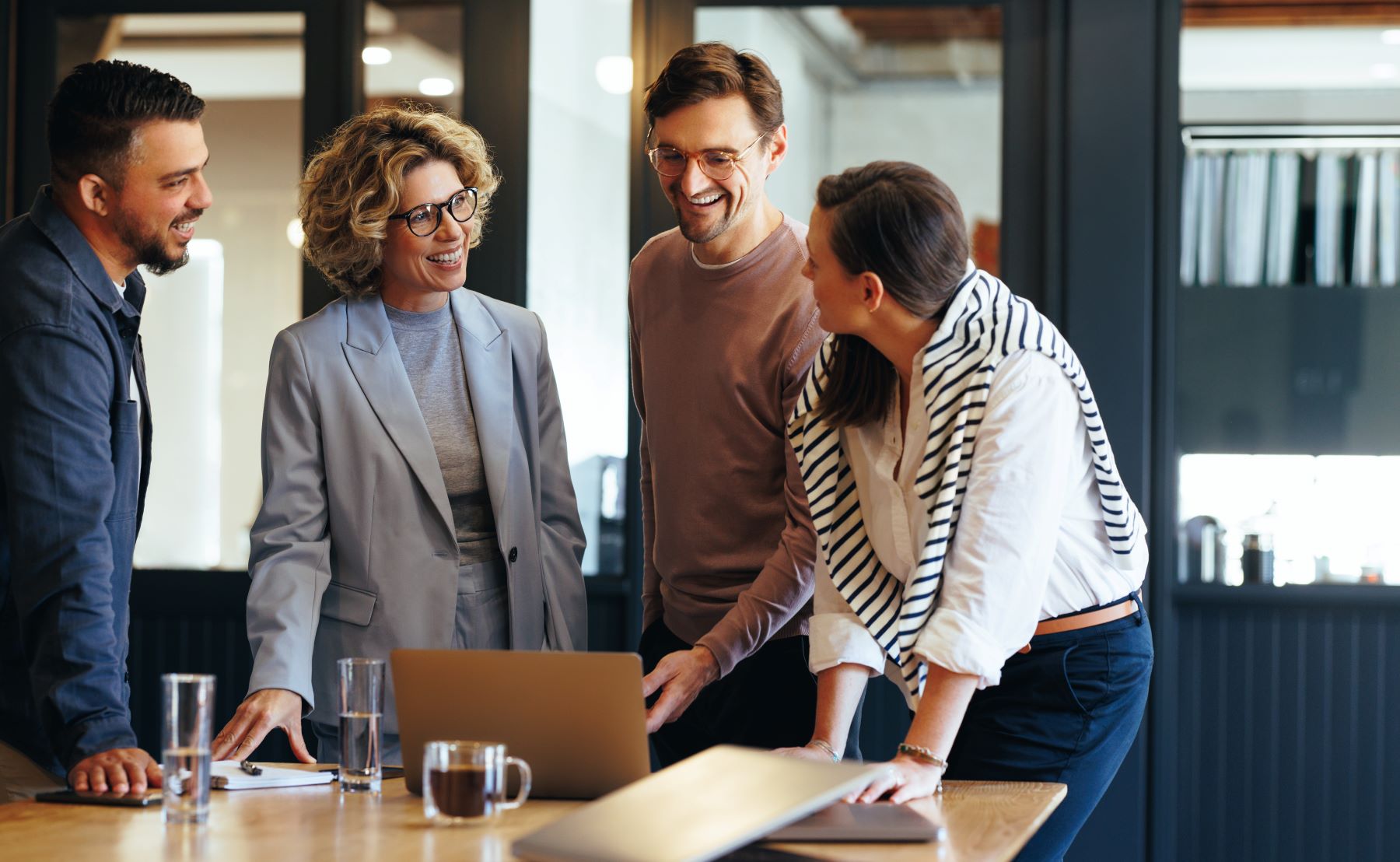 How do you keep Neos secure?
Can you dictate permissions for user roles?
What Neos document management features are best for public sector firms?
How does Neos handle contact management?