Become an Official Neos Referral Partner
Are you working with law firms that may benefit from improving and streamlining their operations by using all-in-one practice management technology? Leverage those relationships and earn recurring referral revenue on net new opportunities by recommending Neos, the industry's top-rated cloud-based case management platform.
Do you have clients already using Trialworks or Needles? Facilitate the transition to Neos and earn even more commission!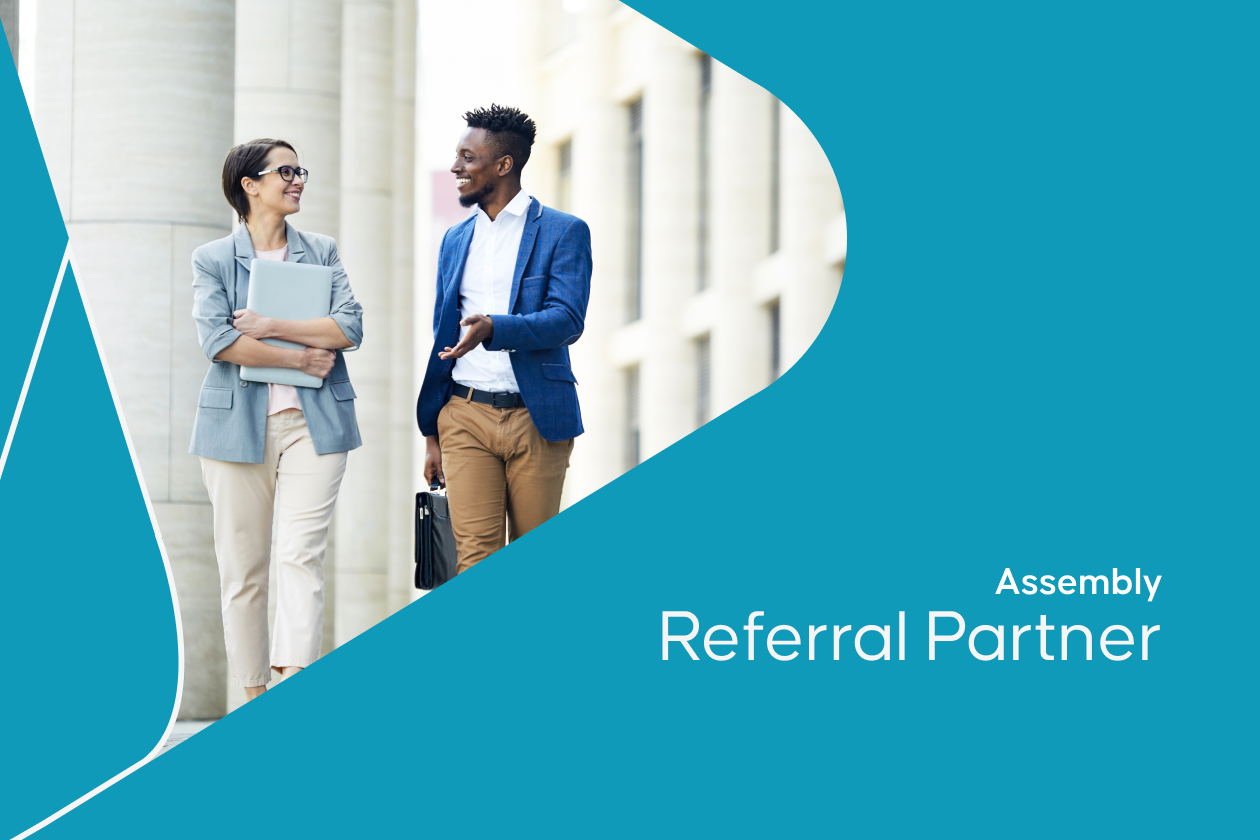 Benefits
As an Assembly Referral Partner you will receive the following benefits:
Earn revenue through the life of the initial contract on the SaaS fees

SaaS fees on year 2 and beyond

Additional users who may be added over time as well as future product upgrades the customer may elect to add

Receive marketing materials



All the information and marketing materials will be provided to capture the interest



Become involved in the deal

Ability to listen in on demos and calls

Obtain deal protection*

For user counts of 1-10, deals are protected for 90 days

For user counts of 11-50, deals are protected for 180 days

For user counts of 51+, deals are protected for 365 days



*Deal protection can be extended at Assembly Software's sole discretion
Official Referral Partners, please enter your net new opportunity
Requirements

Necessary agreements
Mutually executed Non-Disclosure Agreement
Mutually executed Referral Agreement
Pass us qualified leads and get paid. A qualified lead is defined as:
Net new Neos sales where Assembly is not already engaged in an active sales cycle
Law Firm in any of the following practice areas:
Personal Injury

Family Law

Insurance Defense

Mass Tort

Public Sector
Located in the US

All required fields provided: Valid Firm & Contact Name, Firm Email, and User Count


Terms and conditions
Law firms are not eligible to be Official Neos Referral Partners. However, individuals who are interested in becoming an advocate for Neos and referring new clients may explore the benefits of becoming an Assembly Ambassador
Only applicable for qualified leads resulting in a signed sales order
Only applicable for non-Neos customers
Only applicable for SaaS sales
No compensation will be provided by any revenue generated for Assembly through professional services or other types of revenue
Partner will be paid quarterly after Assembly is paid by the customer
If a customer pays for the year upfront, the Partner will be paid upfront as well, once money is received by Assembly
Post initial sale, additional users or software add-ons generating revenue for Assembly will be paid at the year 2 rate