Case Management
All your files are organized the way you want them. Structure your cases to meet your unique needs with configurable case types and customizable layouts.  Communicate with clients directly from Neos via a client portal, SMS texts, or Outlook email.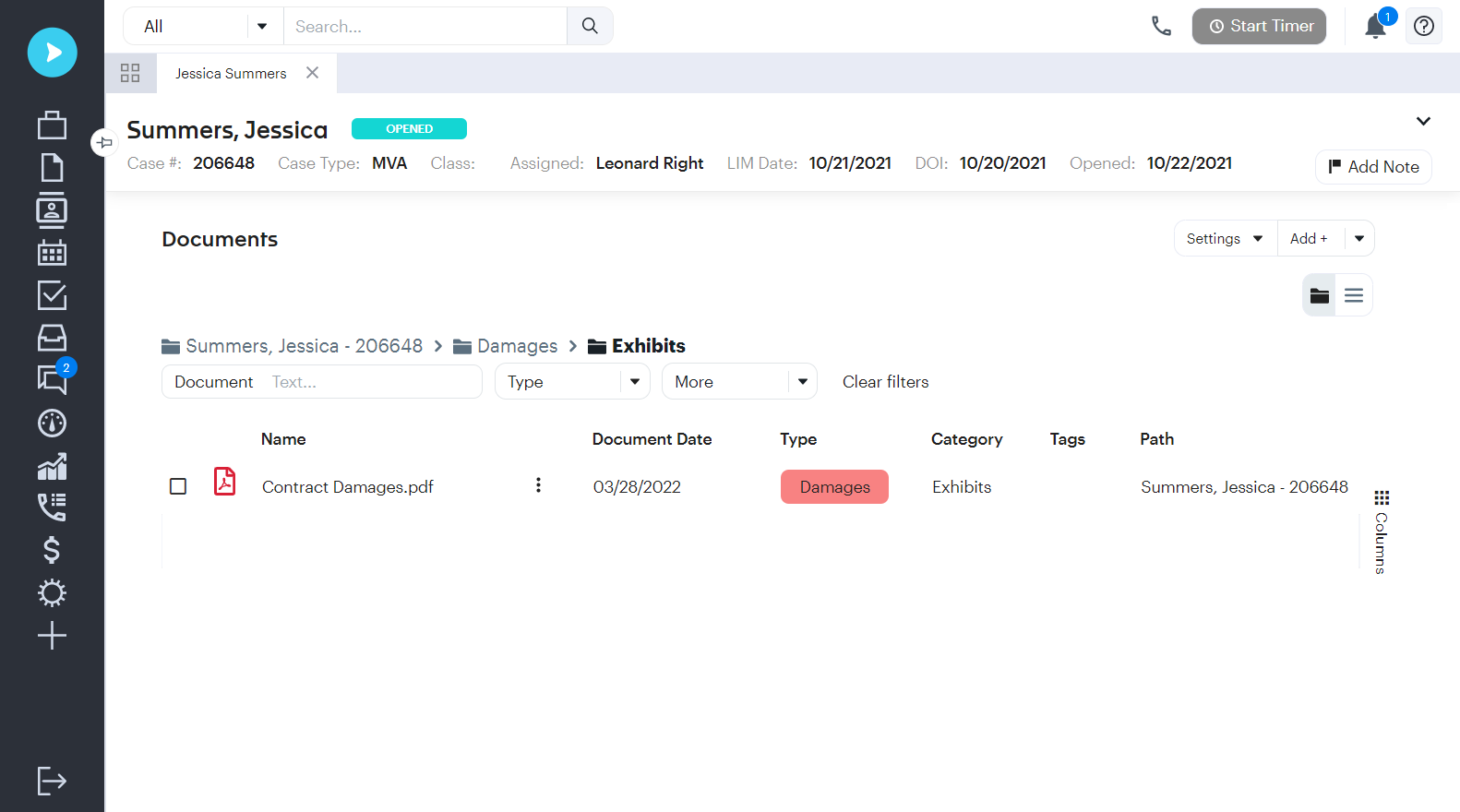 ePayments
Get paid faster with LawPay and disburse funds right from Neos with Digital Disbursements. The fastest and most secure way to send and receive payments.
Billing & Invoicing
Automatic timekeeping and efficient invoicing ensure that you bill for every minute you spend on a case. Access QuickBooks Desktop or Online right from Neos. Even bulk-generate invoices and take advantage of master client billing.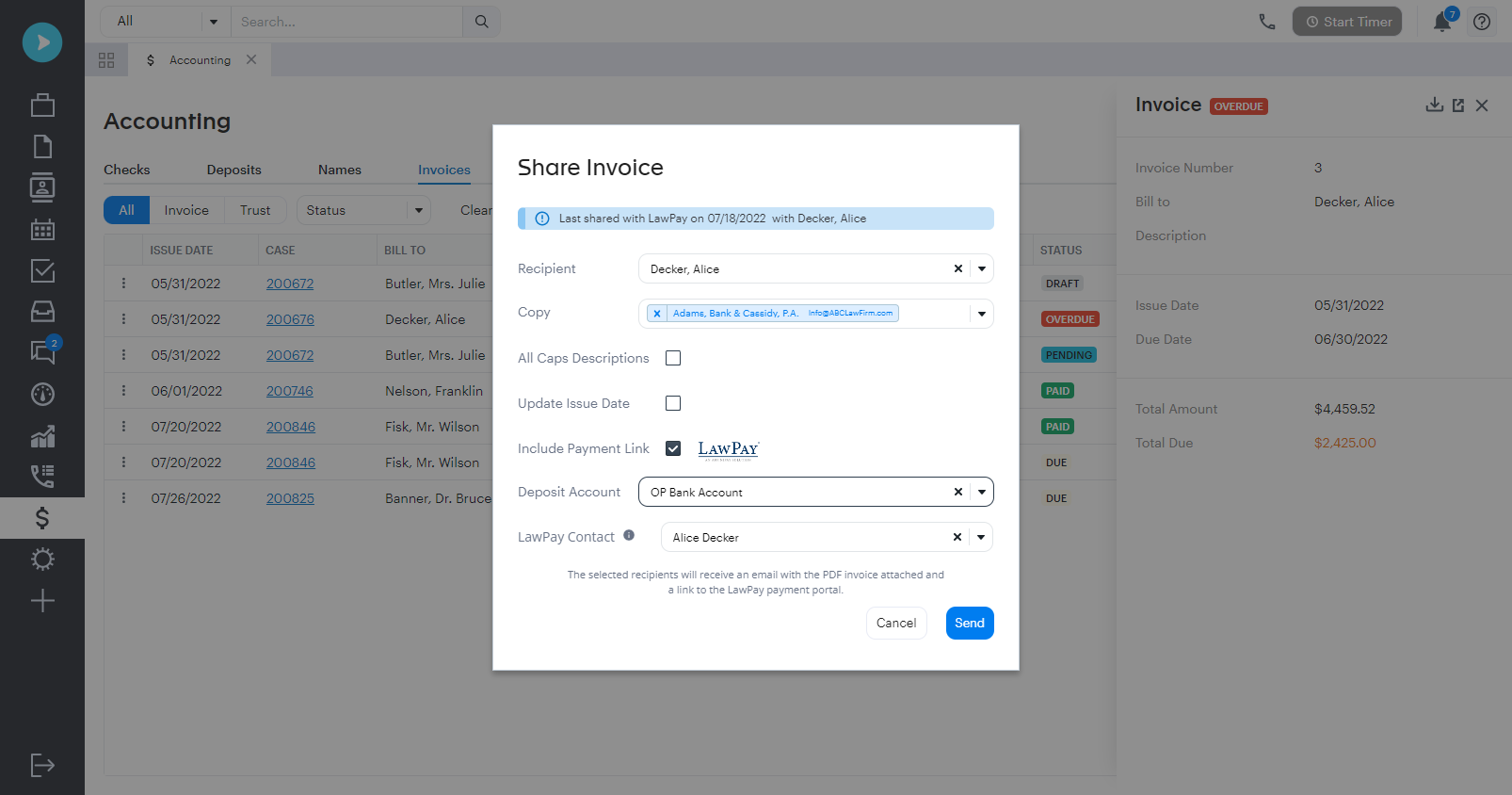 Client Intake
Customize intake questionnaires for every case type and leverage dynamic fields to get prospect information in record time with fewer mistakes.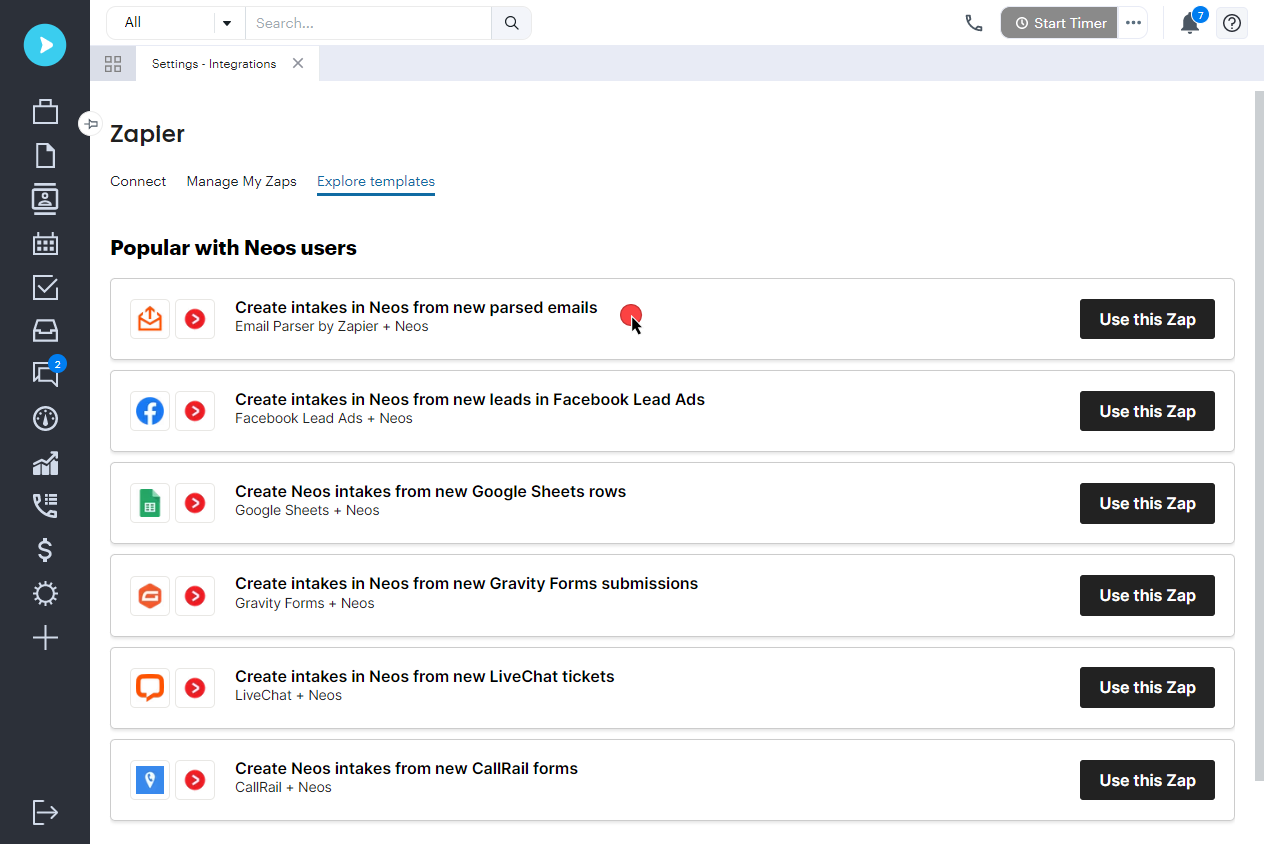 Document Management
Use advanced search and custom naming to make finding that "needle in a haystack" a snap! Automate document generation and batch document generation to reduce errors and leverage our rich case library and powerful template options.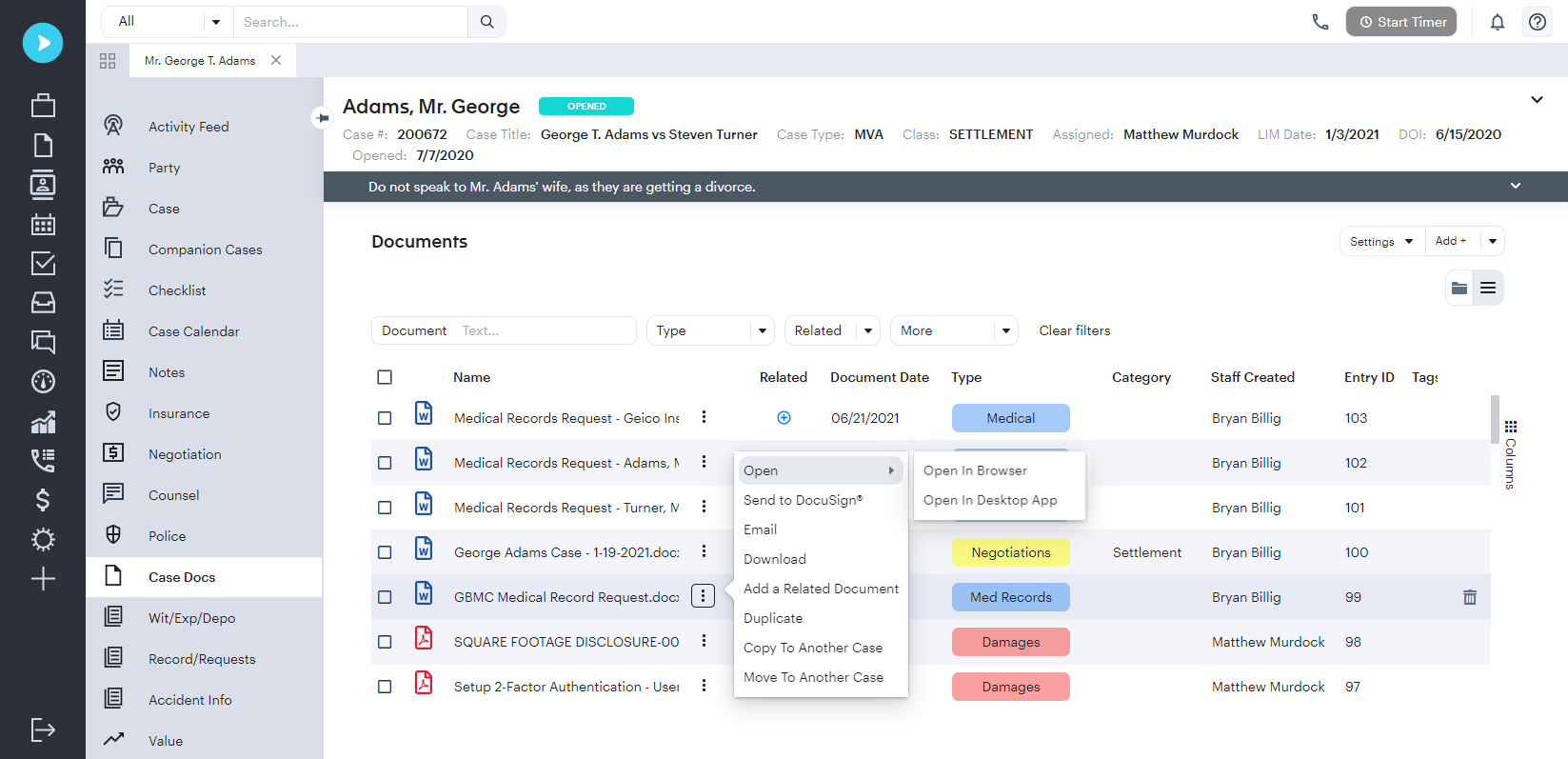 Superlative search and PDF editing
Edit, highlight, and annotate documents directly in Neos. Take advantage of OCR technology to find any document (including PDFs) in seconds and seamlessly Bates stamp documents.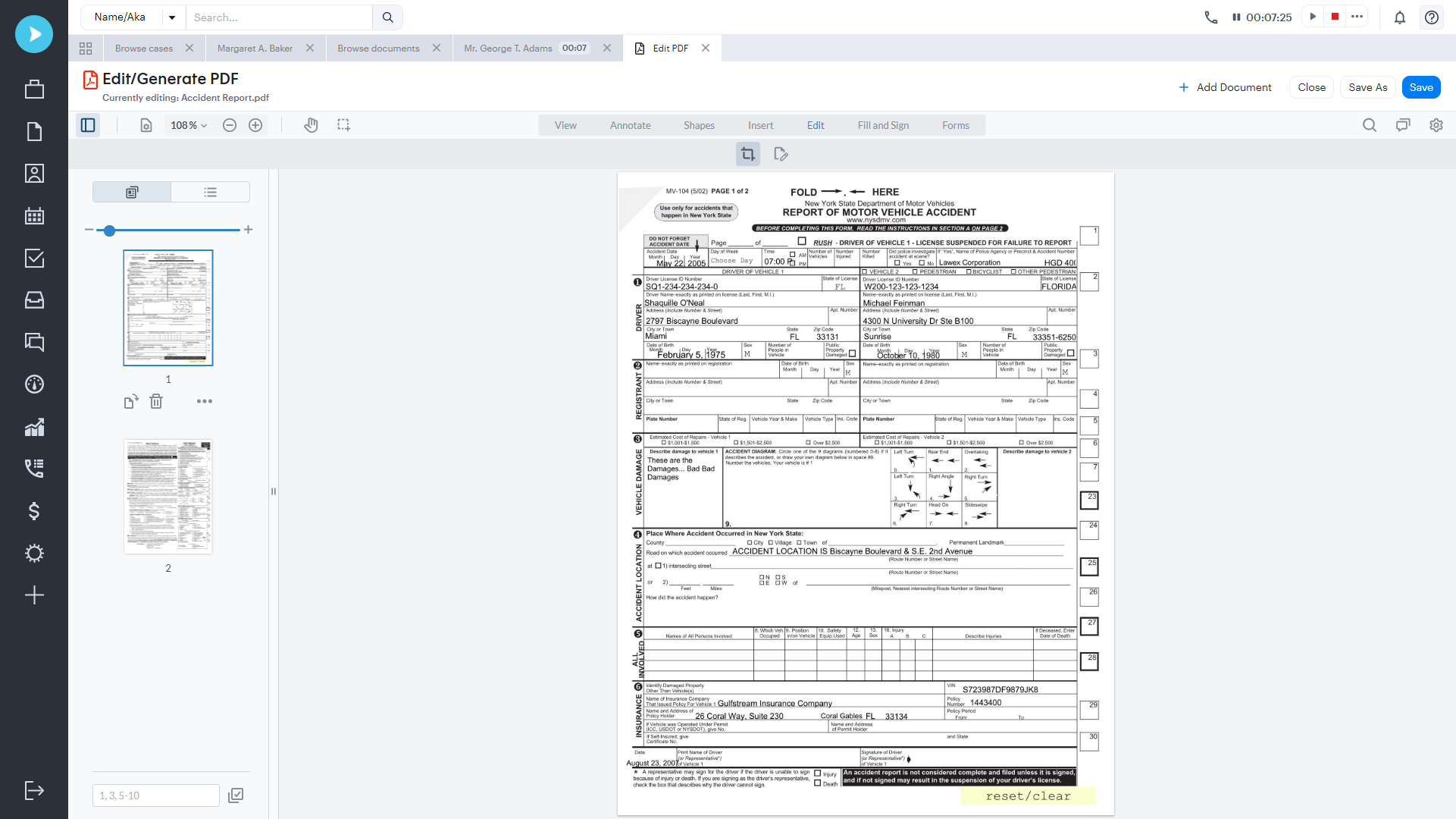 Reporting and Analytics
Build custom dashboards that track all the metrics that matter most to your firm and set up reports to be automatically emailed to you at a predetermined cadence.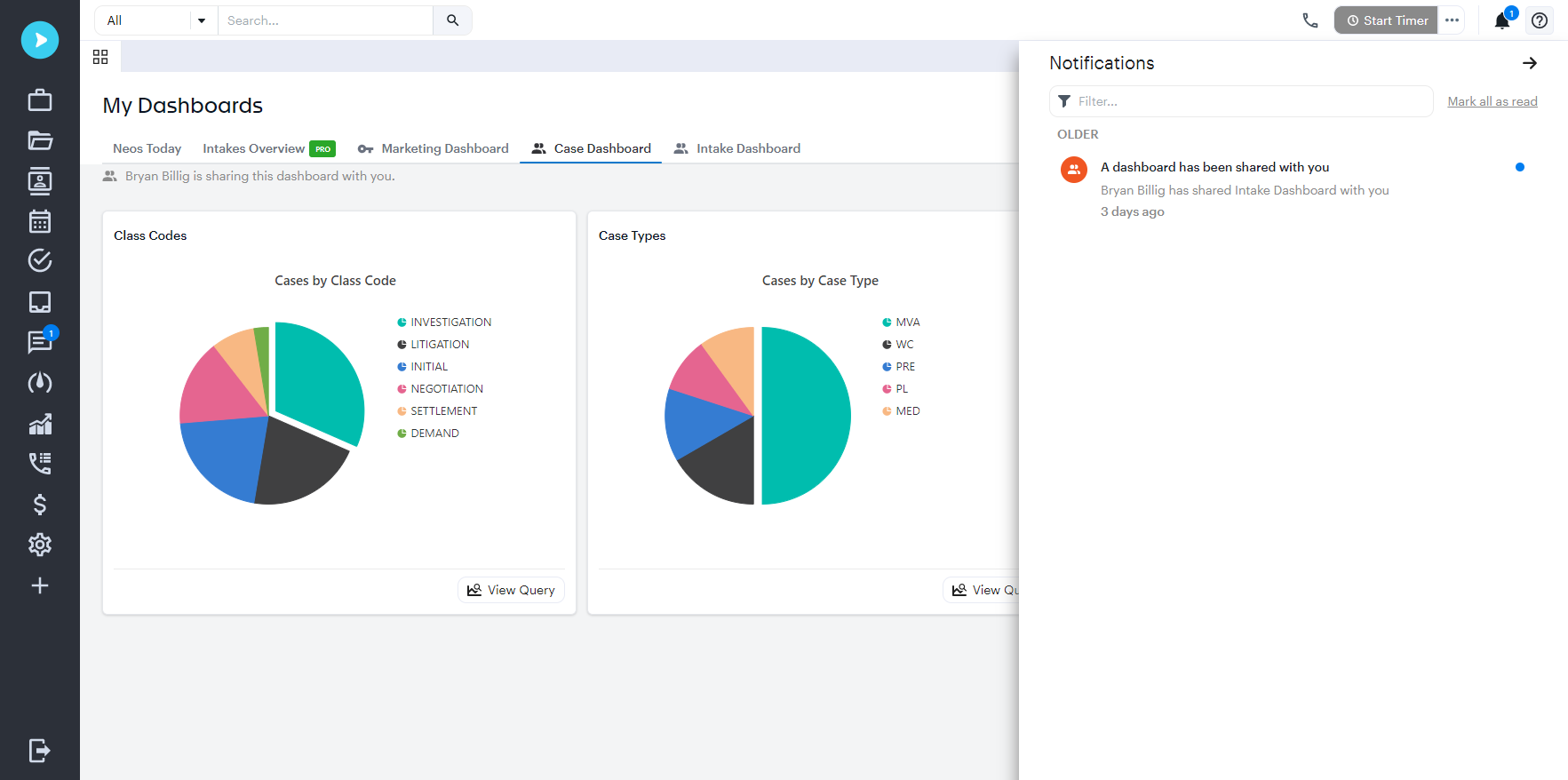 Automation
Set up custom automated workflows that trigger when a Checklist item status changes, like sending a retainer agreement via SMS or an email update to a client when a case reaches a certain milestone.  Even dynamically populate intake forms 24/7 from call-in or web sources with no human oversight required.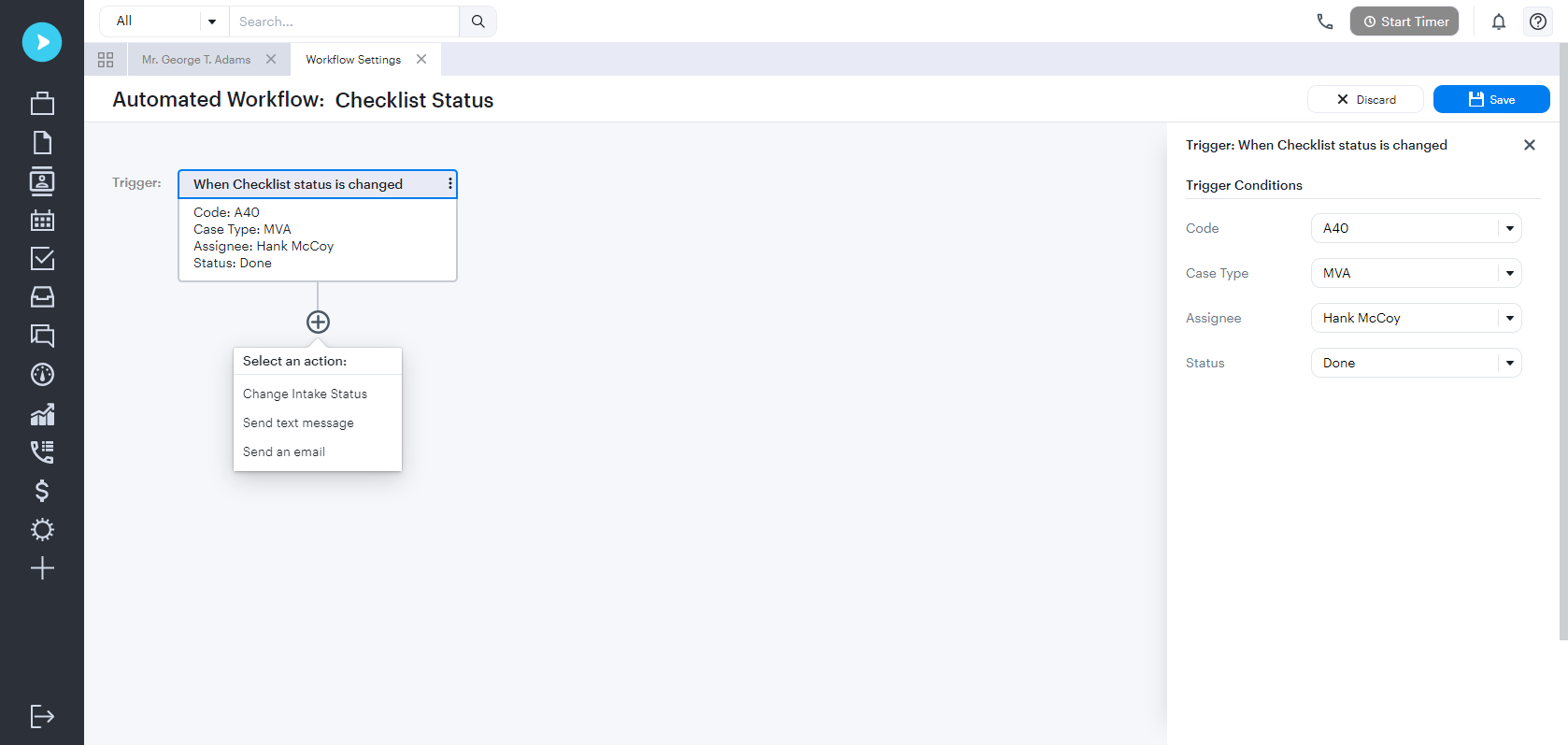 Communication
Communicate effortlessly thanks to @mentions with alerts for internal messaging and SMS, email, and client portal channels for your clients. Use RingCentral to instantly identify and automatically document client calls, then keep tabs on all incoming and outgoing calls in the Communications Center.