Meet your new partner in productivity
Assembly technology was created by attorneys, for attorneys. It's designed to help you accomplish more in less time, completely customizable and sophisticated enough to handle your most complex case management needs.
Automated workflows and firm health reporting

Ready-to-use, customizable file templates

One-click advanced timekeeping

"Neos has significantly enhanced our productivity while providing improved insight into the overall performance of our firm. I would strongly recommend it to any firm interested in modernizing the way you do business."
Daniel Charest
Burns Charest
Efficiency & productivity
Give every employee the ability to do more in less time
Move through cases faster – and with better outcomes – with automated tools that take care of time-consuming tasks for you. More time away from administrative to-dos means more time to do what's needed to win the case.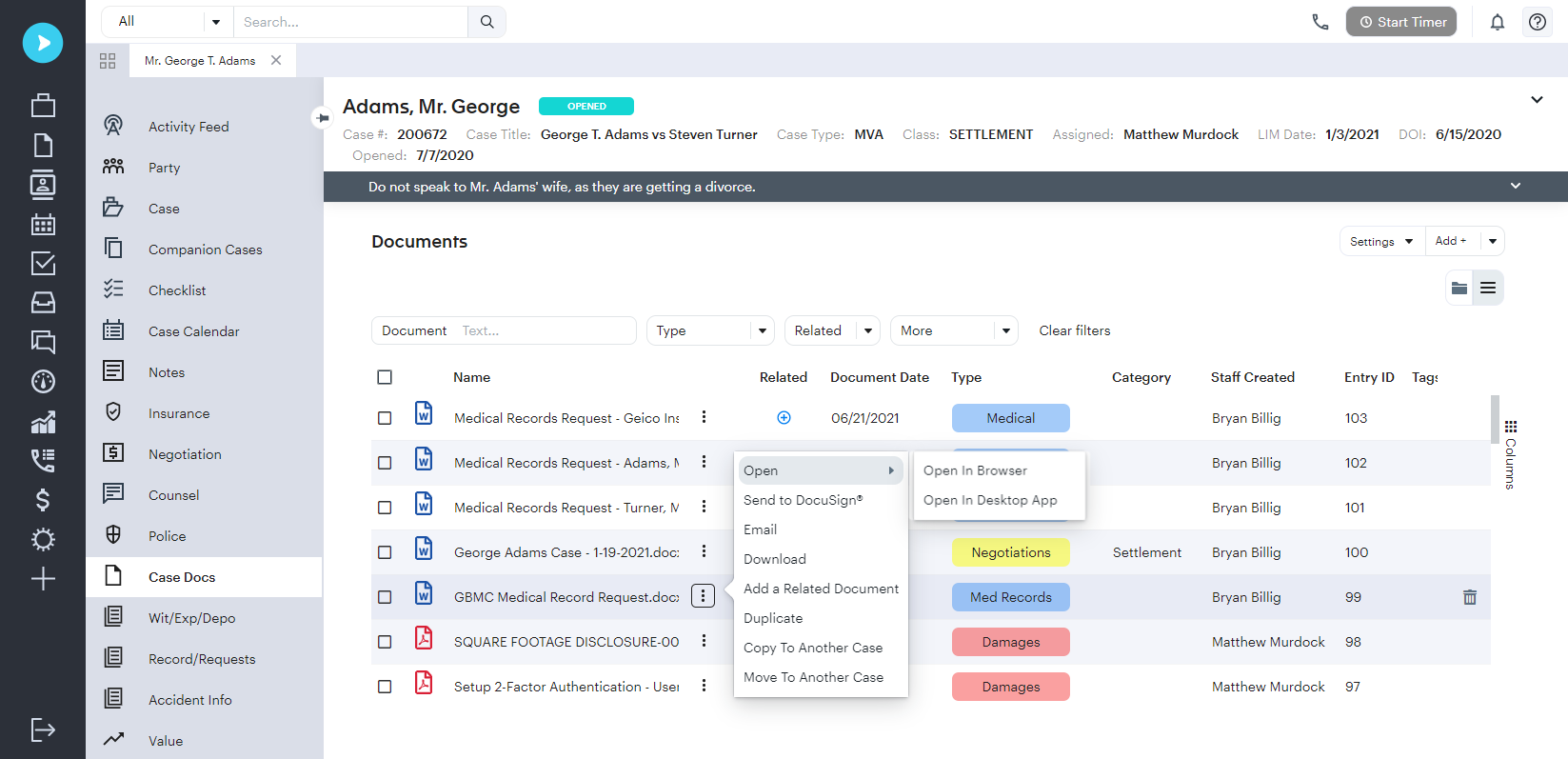 Cloud-based solution
Everything you need to know about the case. Any time, any place.
Secure, cloud-based access means you can keep things moving even when you're on the move. Neos keeps all of your files organized in one place.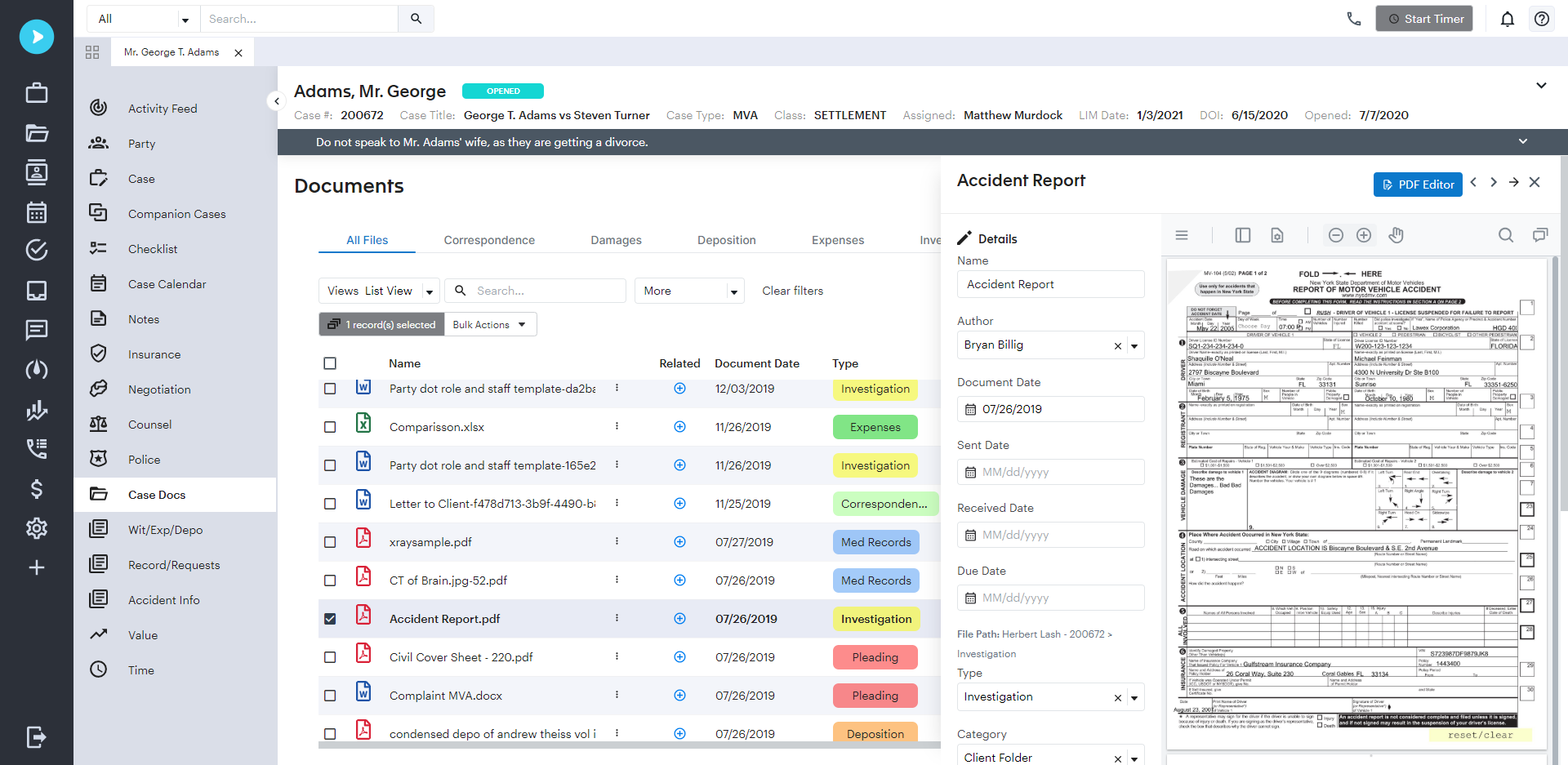 Helpful integrations
Manage multiple processes in a single system
Managing expenses, medical records, important documents, and signatures has never been easier, thanks to streamlined integrations with partners like Microsoft Office, DocuSign and Zapier.