Law Firm MarketingAugust 01, 2022
The Ultimate Digital Marketing Guide for Law Firms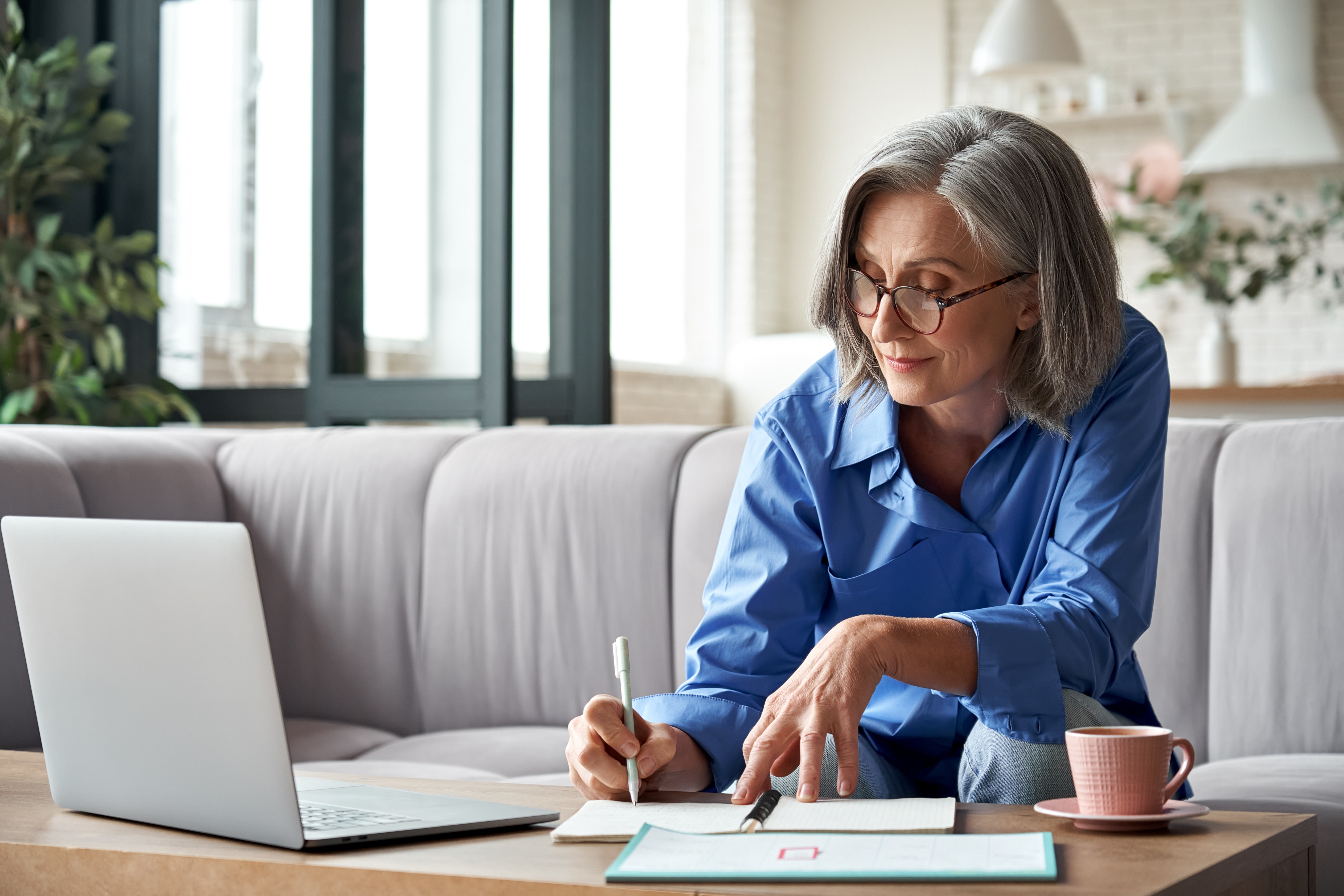 If your law firm is like most, you want a steady stream of potential clients, that need (and are ready to pay for) your services. Marketing, at its core, is the beginning of your client generation process. It is how you reach, nurture, and re-engage clients.
Successful marketing for law firms today is less about buying the right ads, yellow page placement, or billboards and more about refining your strategies and messaging so that it resonates with the clients you would like to attract.
People are searching for their next lawyer, both online and offline, so it takes a consistent, persistent presence to stay top of mind as a law firm.
What is Legal Marketing?
Legal marketing is an inclusive term that encompasses all channels and techniques a law firm or practice might use to reach potential clients. It covers everything from advertisements to social media strategies.
While this broad scope may seem daunting at first, don't think that you need to cover every channel available to you all at once to reach your clients.
While having multiple channels and a diverse reach can be beneficial, it's most important to identify where your potential clients are most likely to engage with you. This will allow you to focus your efforts on those channels, which will make your marketing much more effective.
Below we will give you an overview of the things you need to effectively and properly market your law firm.
Create a Marketing Strategy
A marketing strategy and a marketing plan may sound interchangeable, but they actually speak to different things.
A marketing strategy will clearly define why you are marketing. While a marketing plan defines the specific actions you will take to execute your strategy and achieve your marketing goals.
What is Included in a Law Firm Marketing Strategy?
There are many elements of a marketing strategy, but a general overview will include goals, target audience, market analysis, services, competitive analysis, core messaging, and promotions.
Marketing Goals
You want to start your marketing strategy by defining your goals and making sure your marketing goals align with your firm's overall business goals. Make sure they are SMART goals. For example, one of your firm's marketing goals could be to increase email subscribers by 1,000 by the end of the first quarter. Before you decide on marketing tactics and channels, you will want to set clear, measurable goals for your firm.
Define Your Target Audience
This is one of the most important aspects of a good marketing strategy. Clearly understanding and defining your target audience is invaluable to crafting an effective marketing plan. Defining your target audience should include their characteristics, purchasing habits when it comes to legal services, and specific pain points.
Develop Your Law Firms' Brand and Tone of Voice
Your law firm's brand is what will raise awareness of your firm and what you offer, by directly appealing to and attracting potential clients to your firm. Put in a more simple way, your brand defines who you are and your approach to law.
Your firm's tone of voice is the word choice and style you'll use in all of your public communications and content. It's how you reflect your personality and create meaningful connections with your clients. You will want to spend some time developing a brand and tone of voice, to ensure it reflects the value and personality of the firm and that it will resonate with your target audience.
Market Analysis
"Market" here refers to the people, businesses, and organizations that are your actual and prospective clients. Think about the size of the business opportunity your law firm has, based on your practice area(s), geographical location, target audience, etc.
Competitive Analysis
A good marketing plan helps you stand out from your competitors and get the clients your law firm needs. But first, you need to understand how and what your competitors are doing. What are the characteristics of your competitors? What is their market share? How do they try to differentiate themselves from other law firms? In this section, you can even conduct a SWOT analysis (of your strengths, weaknesses, opportunities, and threats) for your firm.
Services Offered
Outline what type of legal services you will offer, in what practice area(s), and what type of clients you offer these services to. Are you providing legal help to individuals with accident injuries? Or maybe you provide legal help to families going through difficult divorces? What are the benefits of those services and how will you provide those services?
You will want to establish how you talk about your firm and the services you offer so that you're consistent in all your marketing communication.
Core Messaging
This is the key message you want your target audience to know about your law firm. Your core message should go beyond letting your ideal clients know what services you offer—it should speak deeper to their legal and personal pain points and needs.
Craft Your Marketing Plan & Tactics
Once you have your strategy built out, you can begin to craft your marketing plan and how you will achieve the goals that you've set forth. When it comes to putting your law firm's marketing plan to paper, keep in mind that you'll likely have more success if you keep it concise.
Your marketing plan should include marketing tactics, activities, and channels, along with how you will measure those activities.
1) Marketing Activities
What specific marketing tactics, campaigns, and activities will you take on to achieve your goals?
When listing the specific marketing tactics your firm will use, make sure they connect with one of your marketing goals. For example, if your goal is to generate five new clients each month, and your strategy to achieve that is through social media, the marketing activities could be a social media campaign through Facebook ads.
2) Measuring Results
How will success be measured? For each marketing activity listed, have a way to measure success. For example, for content marketing, a measure of success could be a 20% increase in organic search traffic to your law firm's website.
3) Marketing Channels
Choose what channels you are going to use in your marketing, according to where your target market can be reached, and your ability to create compelling funnels and content for them.
This might be the most challenging section of your marketing plan to complete, as you want to outline where your marketing will take place and how. And while you can choose multiple channels, you will want to be thoughtful and strategic, choosing only the channels that you will showcase your firm in the best light and reach your target market.
Law Firm Marketing Channels to Consider
OmniSend did a study that found that companies see a 287% higher purchase rate from multi-channel marketing campaigns than single-channel campaigns. That means that you will want to pick at least two marketing channels for your law firm, to get the best results from your efforts.
Law Firm Website
The foundation of your entire law firm's marketing efforts is your website. It represents your law firm's brand and will typically be the first place potential clients will engage with your firm. In fact, roughly one in three people specifically turn to attorney websites when looking to hire a lawyer.
While your law firm's branding should be consistent on your website, the most important part of the site is your messaging. Yes, the look and feel of your website play a role in delivering this message, but "a gorgeous website" is not the true goal—sending a clear message about your firm is the goal.
Your website should:
Explain your services and areas of practice

Give specific key differentiators from competitors

Have clear calls-to-action (ways to capture the visitor's information and follow up with them.)

Showcase lawyer Biographies or more information about the firm

Have contact details easy to find

Offer detailed client case studies

Represents your law firm's values

Present educational information

Your website should be user-friendly, which means that it is easy to navigate and engage with on any device, including a mobile device since most online traffic is on mobile.
It should also be optimized for search engines to index and rank, and each page must carry a clear call to action, prompting potential clients to move further toward procuring your services.
Search Engine Optimization
Search Engine Optimization (SEO) simply means doing activities that help you show up in organic (non-paid) search results on popular search engines like Google and Bing. If your law firm's website shows up in the search results when potential clients are looking for your services, you will increase your lead generation and client base.
SEO has three crucial components: content, links, and technical (or backend) SEO. If you choose to utilize this powerful marketing channel, you will want to spend some time creating an SEO strategy that includes all three of these areas.
Local SEO
A successful SEO strategy for your law firm will also include local SEO tactics. Local SEO is the search engine optimization area that focuses on searches in a specific area. For example: "personal injury attorney, Atlanta, or even "family lawyer near me." Part of a successful local SEO strategy will include setting up profiles on Google My Business, Bing Places, review sites like Yelp, directories such as Justia, and your state's bar listing.
Content Marketing
The best definition of content marketing for law firms is sharing valuable information with current and potential clients. Crafting engaging and powerful content should be the cornerstone of your law firm's SEO strategy.
When done correctly content marketing pulls potential clients towards your firm by offering helpful content and memorable experiences, that were created for them. Anything that people read, listen to, or watch is part of your content marketing.

Law Firm Content Marketing Includes:
Podcasts

White papers

Articles

Webinars

Blogs

eBooks

Videos

Infographics

Social media

Unlike most marketing and advertising, content marketing is supposed to communicate without selling your product and services. The goal with most content marketing is to become a thought leader or a trusted expert to potential clients. The goal of content marketing is to attract potential clients, build trust and rapport with them, and turn them into a lead for your firm.
Like any other marketing channel, you will want to have a thoughtful content marketing strategy, so that you are creating helpful, valuable content that will appeal to your target audience.
One of the best ways to choose topics that will build rapport with your audience is to look at the questions that you get from clients or potential clients through calls, emails, and meetings. Then create videos or blogs that answer those questions.

Social Media
Social media is a popular marketing channel for many brands and companies. In fact, 70% of respondents in an Attorney at Work survey say they use social media as part of their overall marketing strategy.
While some law firms might struggle with ways to make social media work for them, there are some clear benefits to including it in your marketing strategy.
Benefits of social media marketing for law firms:
Creates awareness of your firm and services

Can engage your target audience

Establishes thought leadership

Informs other content or advertising

Attracts potential clients

The American Bar Association found that 35% of lawyers who use social media as part of their law firm marketing have been able to gain new clients as a result.
Social media marketing can be done on any of the social media platforms, including, Facebook, Instagram, Twitter, LinkedIn, TikTok, and YouTube.
Your social media marketing strategy should focus on offering information, quotes, tips, updates, news, facts, or questions that will immediately attract and engage your prospects. You may choose to do this through original visual graphics, or videos.
Email Marketing
Email marketing is a vital channel for law firms to consider. According to a study from Email Monday email generates $38 for every $1 spent. That's a 3,800% ROI!
You can get in front of your potential clients with email marketing. In fact, a 2022 study on email marketing from Hubspot reported that more than 50% of U.S. respondents check their email more than ten times a day. Since email is a tool that is being used by so many brands, the way to stand out is with the quality of the emails you send.
A few things to keep in mind when doing email marketing for your law firm:
Take time to craft an attention-grabbing subject line

Keep the emails short in length (Remember most people open emails on their mobile devices)

Use a natural, conversational tone of voice

Include clear calls-to-action

Segment your email list to make emails as personalized as possible
PPC Ads
PPC stands for pay-per-click, it is also known as "search engine marketing (SEM) and "paid search." It is a form of paid advertising that ensures that your law firm shows up in Google or Bing searches when a prospect is searching online for your services. But you are only charged when someone "clicks" your ads, hence the term, "pay-per-click."
We've all seen these paid ads when we are searching online. They show up at the top of the search results with the word "Ad" in the bold text next to them.
PPC can be extremely beneficial for law firms, because it allows you to get in front of your potential client, at the exact time they are looking for your services. Also, unlike other forms of online marketing, PPC ads can be up and running relatively quickly.
If you choose to do PPC for your firm, you will want to be strategic about your approach. PPC advertisers must understand their target audience and then choose the keywords that they think will match what their target audience will search for when looking for their services.
Then they set up ads as part of an automated "auction," and each time someone types in the keywords they have chosen whoever bids the most for that keyword will show up in the search results.
There are many elements to PPC, such as the credibility of your website or landing page, how relevant the ad is to the person searching, and how likely the ad is to be clicked.
Marketing Your Law Firm: Conclusion
While there are many ways to market your law firm, taking the time to craft an overall strategy, with your goals, audience, brand, tone of voice, market analysis, and budget will help your marketing plan be effective. Choose the channels that will reach your target market and become an expert at creating marketing pieces that resonate with them.
Related to this article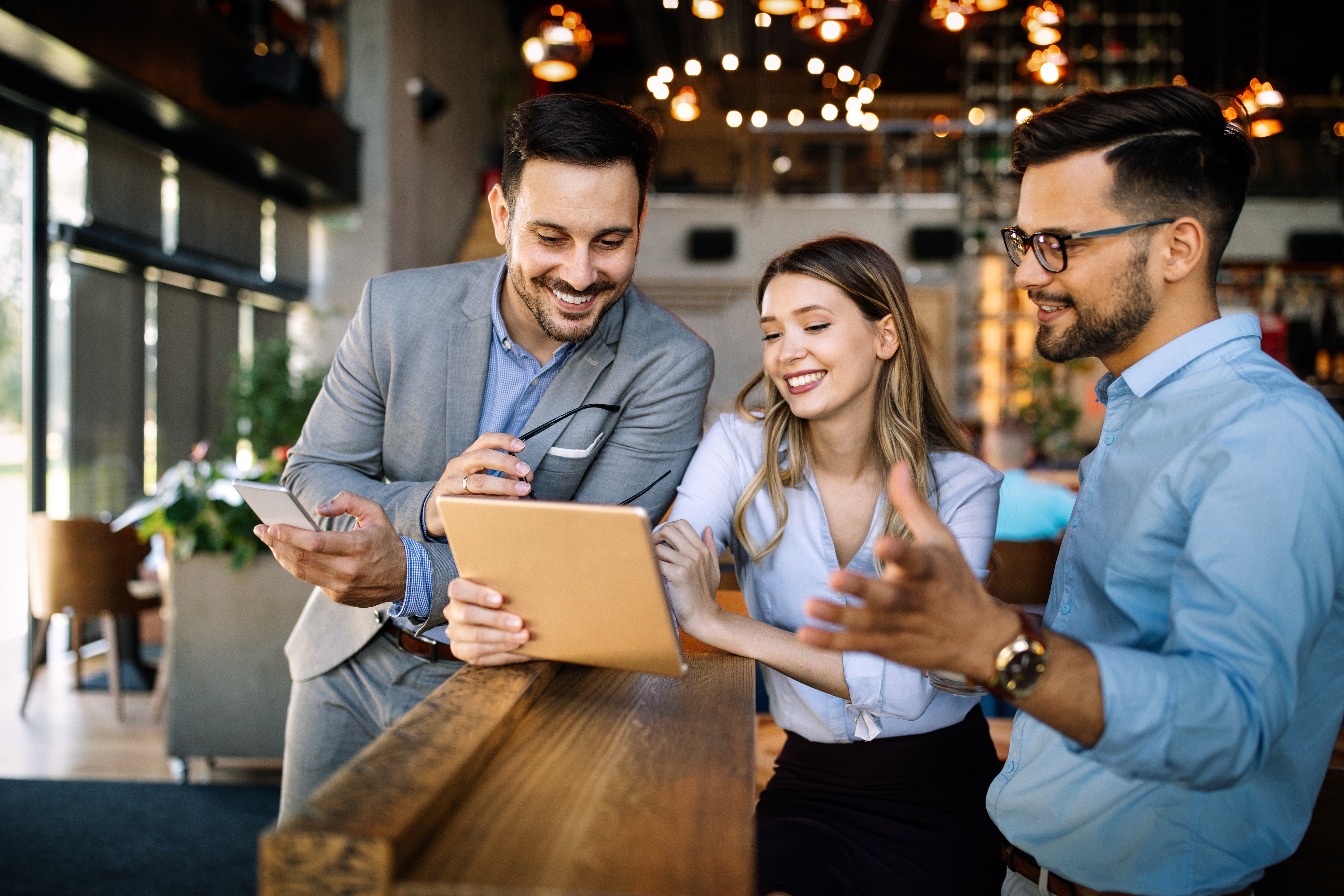 Law Firm Marketing
Six tips to create a powerful and successful inbound marketing strategy for law firms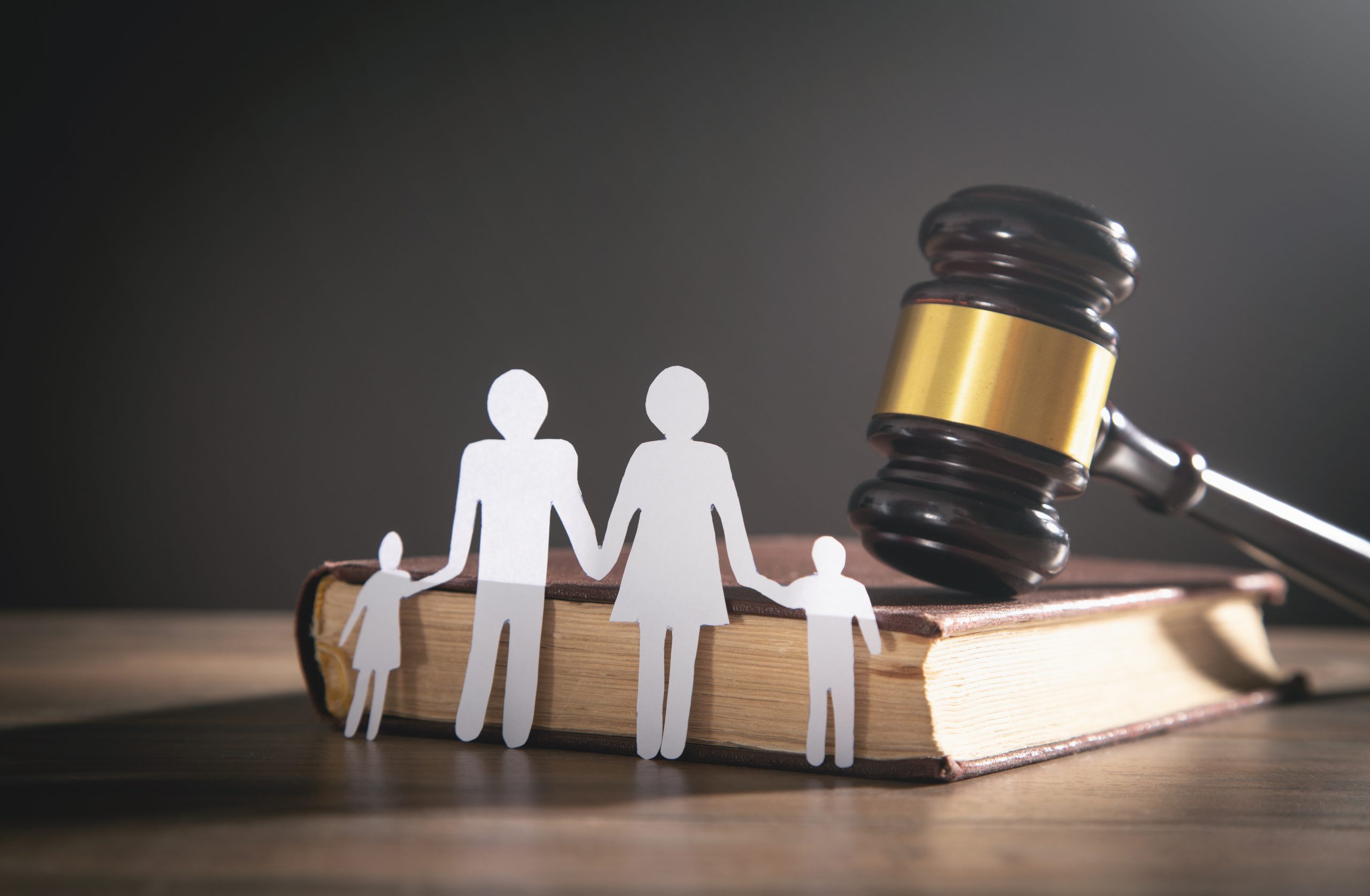 Law Firm Marketing
Productivity and efficiency tips for family law practices to increase overall output.
Law Firm Marketing
What every law firm website needs to successfully attract potential clients and get them to take the next step.