Neos helps you move through the case lifecycle more efficiently
Neos is a cloud-based case management software designed to customize, automate, and streamline your firm's workflows. From the first meeting to the closed case, our legal system software has what it takes to help you build stronger client relationships and boost productivity.
Find out how Darby Law Group uses Neos to leverage time and cut IT costs.
Save on Neos
For current and future customers
As temperatures rise, so does our excitement because it's time for the Neos Summer Sale! We're bringing the heat with exclusive deals that will help take your case management to new heights.
This offer is only valid until 7/31/2023, so don't miss out! Contact sales for details.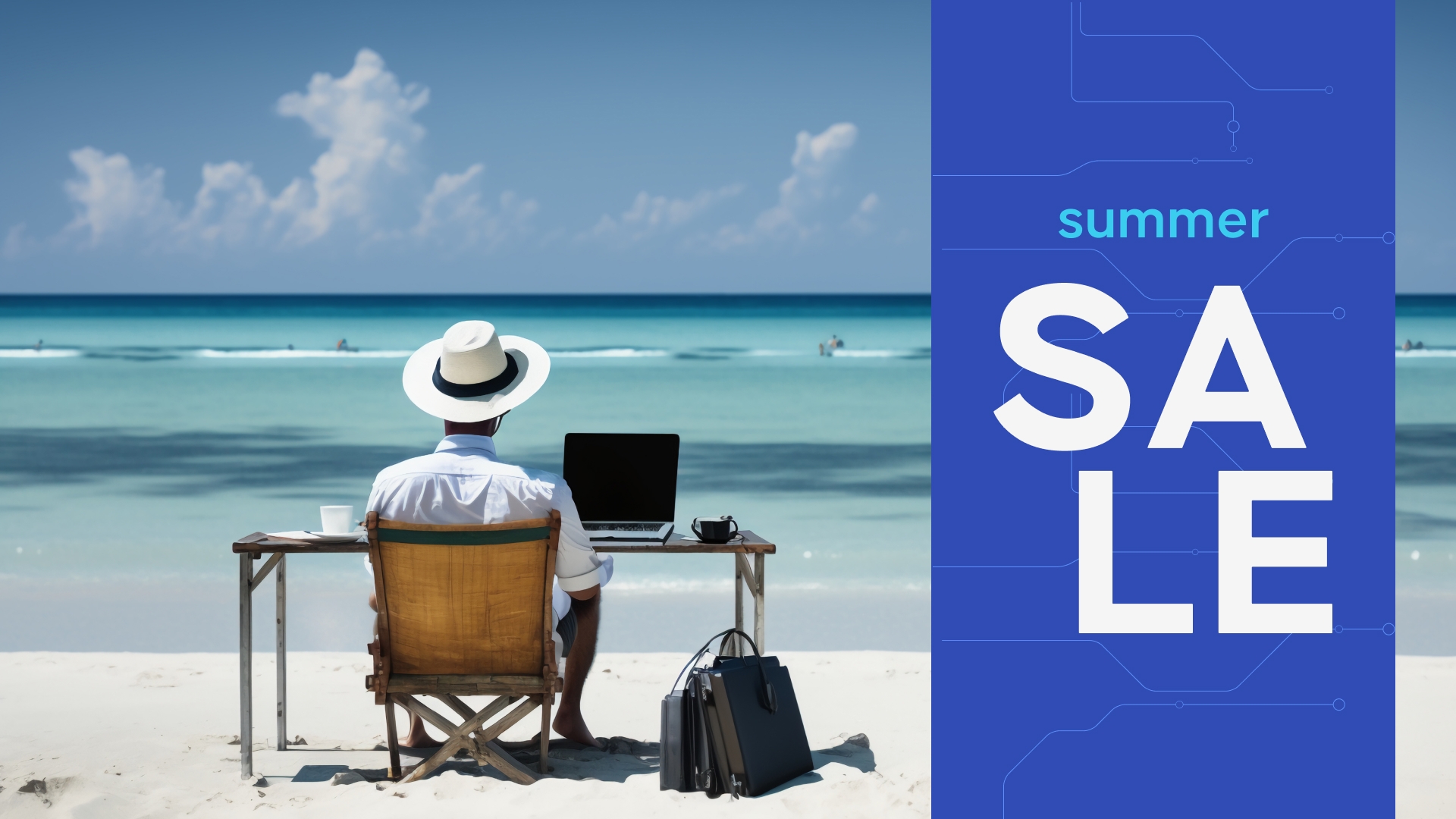 Efficiency & productivity
Give every employee the ability to do more in less time
Move through cases faster – and with better outcomes – with automated tools that take care of time-consuming tasks for you. More time away from administrative to-dos means more time to do what's needed to win the case.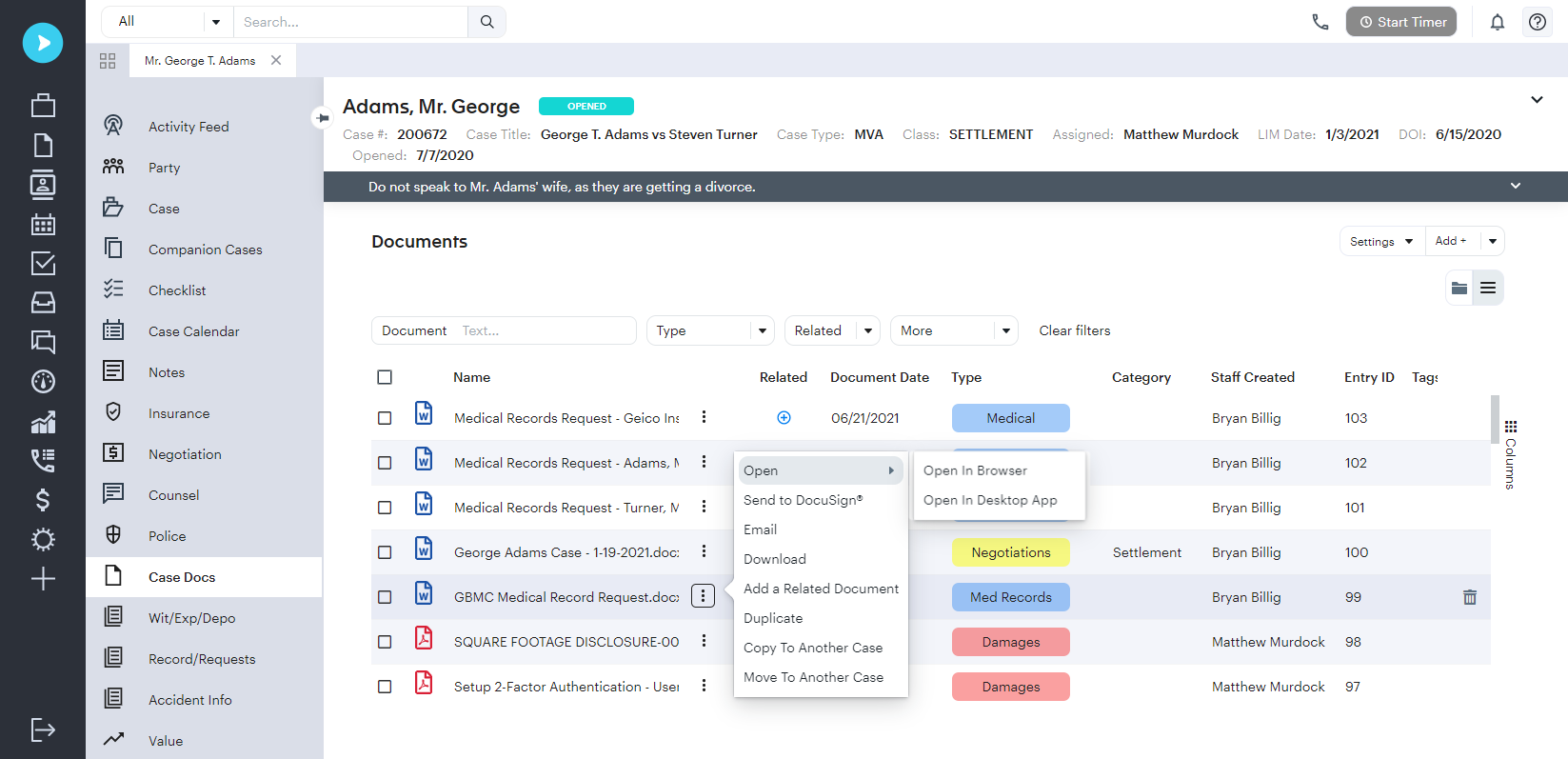 Cloud-based solution
Everything you need to know about the case. Any time, any place.
Secure, cloud-based access means you can keep things moving even when you're on the move. Neos keeps all of your files organized in one place.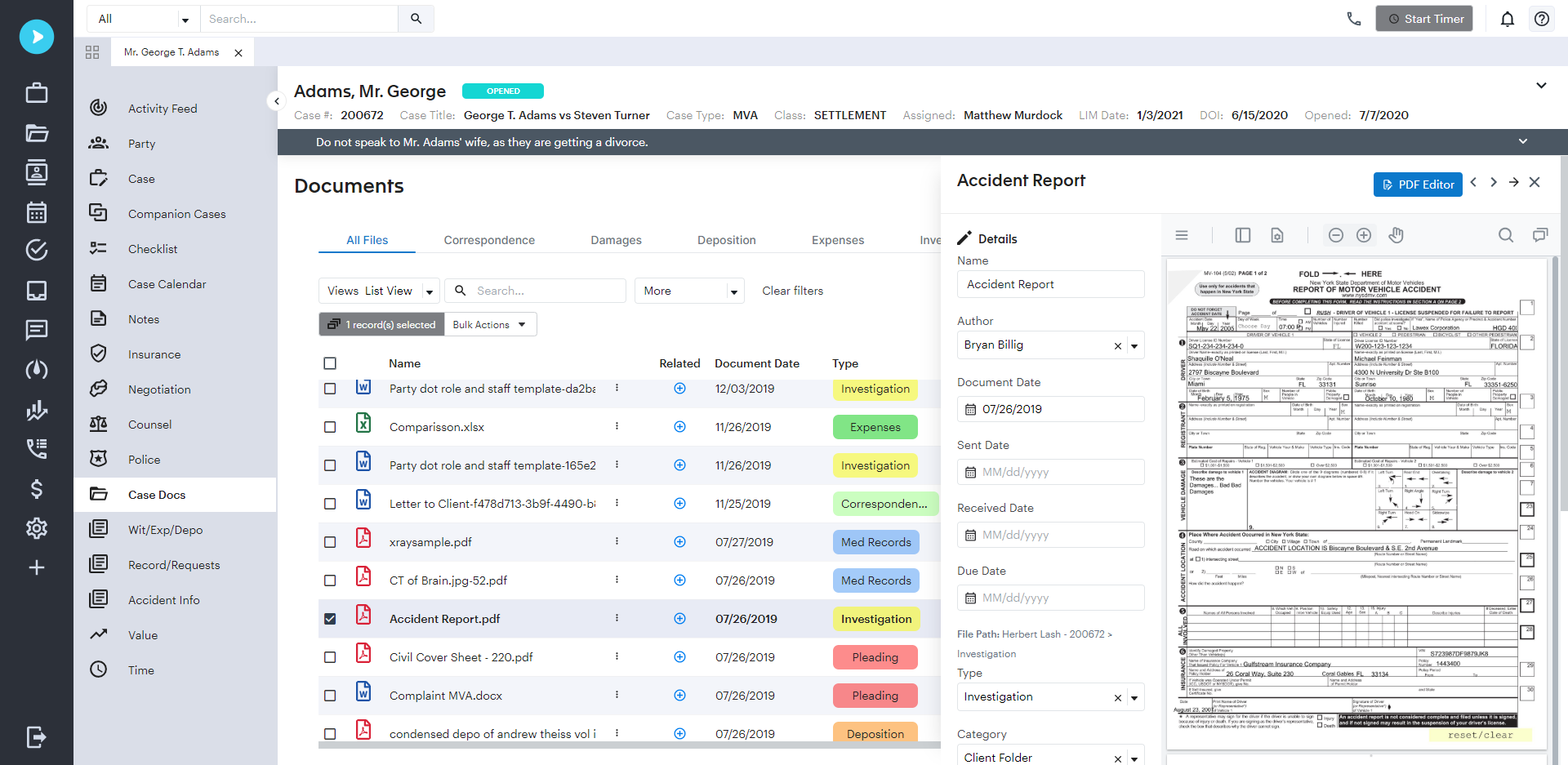 Helpful integrations
Manage multiple processes in a single system
Managing expenses, medical records, important documents, and signatures has never been easier, thanks to streamlined integrations with partners like Microsoft Office, DocuSign and Zapier.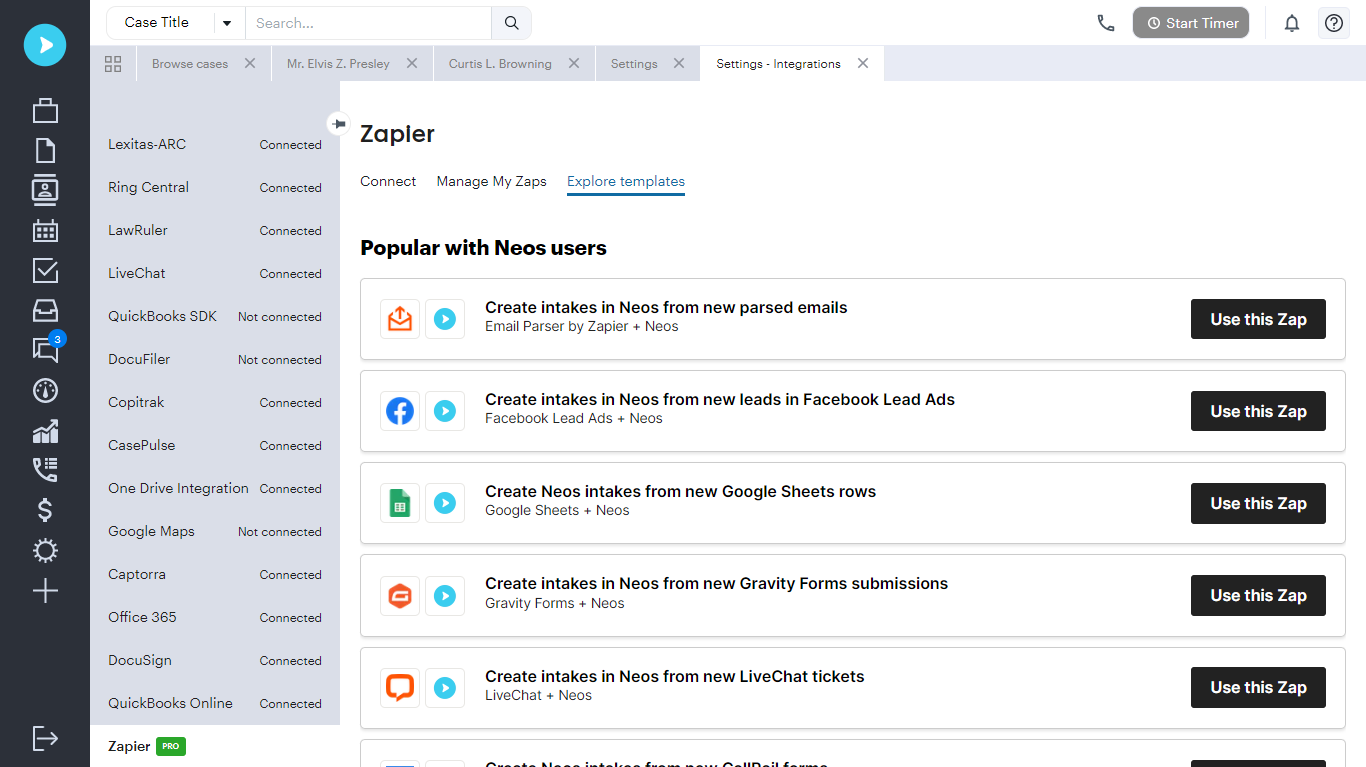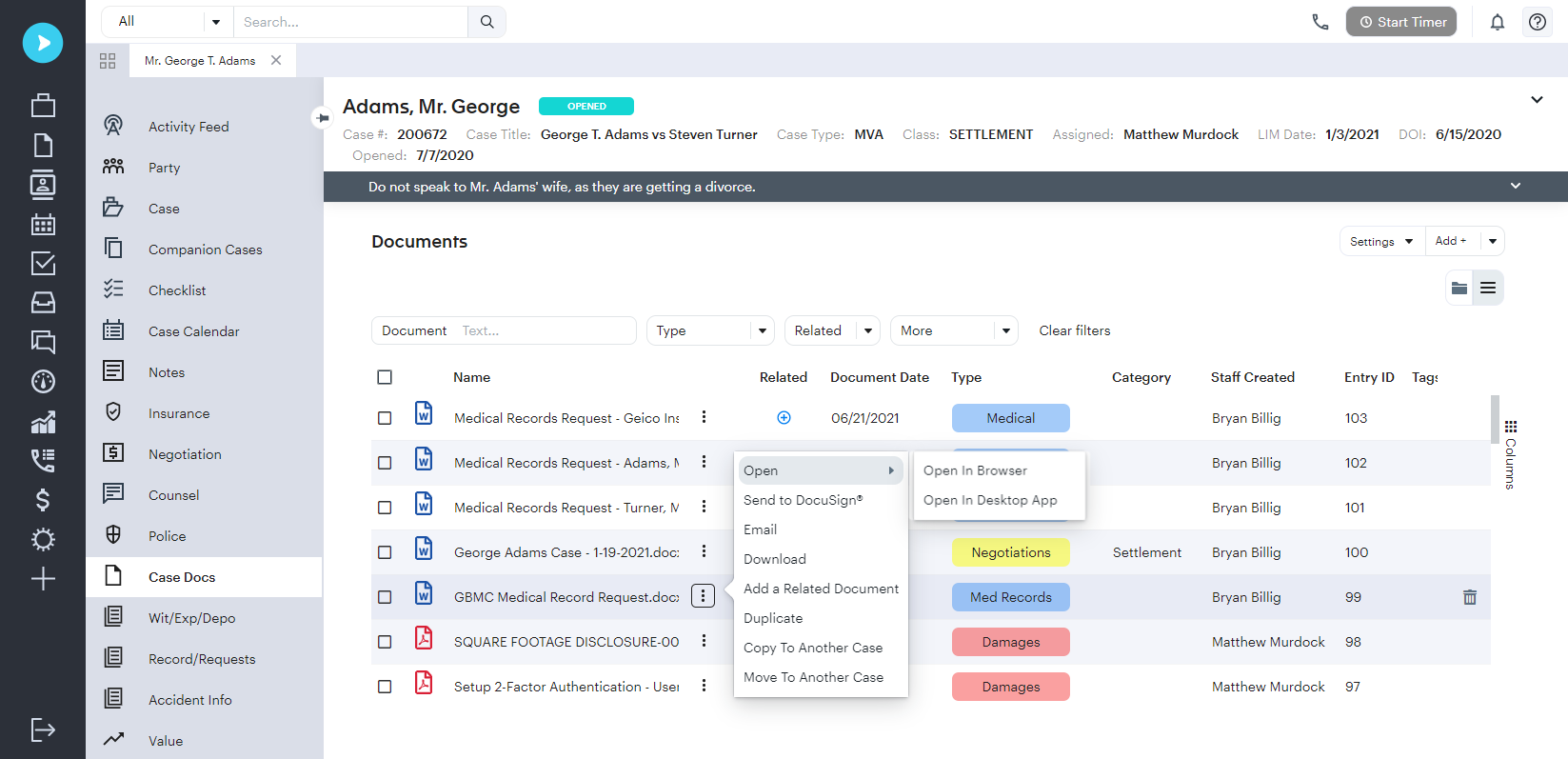 Neos is designed to help you do more
Visit our blog to get in-depth knowledge about Neos and other industry topics.
Why Neos?
Our customer-focused approach means more supportive case management for attorneys
You have total control

No two firms are alike. We understand that. That's why we empower you to customize Neos to fit your specific needs.

Integrations that offer more

Our legal software program, Neos, offers seamless integrations with the products and applications you depend on to run your practice and simplify your workflows.

For attorneys, by attorneys

Neos is the product of sharp legal minds and technology experts coming together. We've created a problem-solving platform that combines functionality with practicality.

Simplified document management

No more sorting through endless stacks of case files. Neos organizes your documents in one centralized location, so anything you need is a click away.

Seamless transition to the cloud

Transitioning to our cloud environment is a customer-focused, supportive, and secure process.
Learn why more than 2,500 top-tier firms trust Assembly